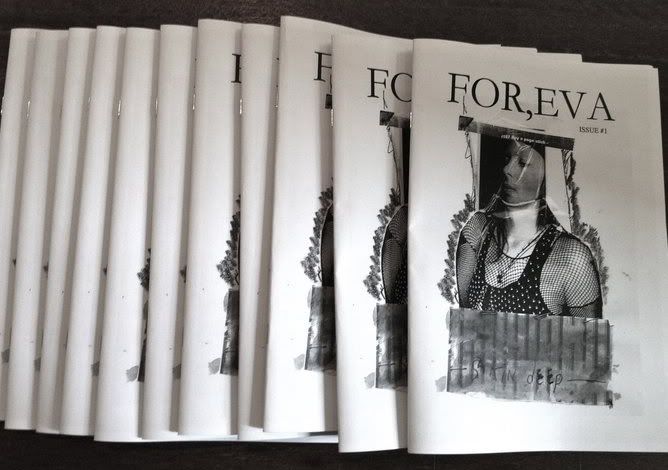 Elska and Lola. These are the working names of Hafsah Ismail and Crystal Lee. To the two homegrown artists, Elska and Lola are their alter egos; perhaps another side of themselves they yearn to show the world through their artworks.

The duo are the creators of For,eva, an art zine (art magazine) that explores the use of cut-and-paste techniques to form collages.The influences of the Riot grrl mvmt are evident with the repeated use of visuals depicting female punk stars in the zine.
For,eva does not contain any words or captions. In such a way, readers take on an active role as they flip through the pages of the zine to interpret the images on their own.
" Riot grrl mvmt, torn pages, the 90s, Patti Smith, boys, Dash Snow, skinheads "

Elska and Lola revealed that For,eva was a spontaneous idea which occurred to them while they were having tea one day. This tiny spark then snowballed into a skillfully crafted publication. The two friends have always had similar taste in art and their ideas converged in the production of this art zine. Through For,eva, the artists present their take on personal and social issues to readers in a way that keeps them pondering long after they have turned the last page.

Art, they say, means everything to them.