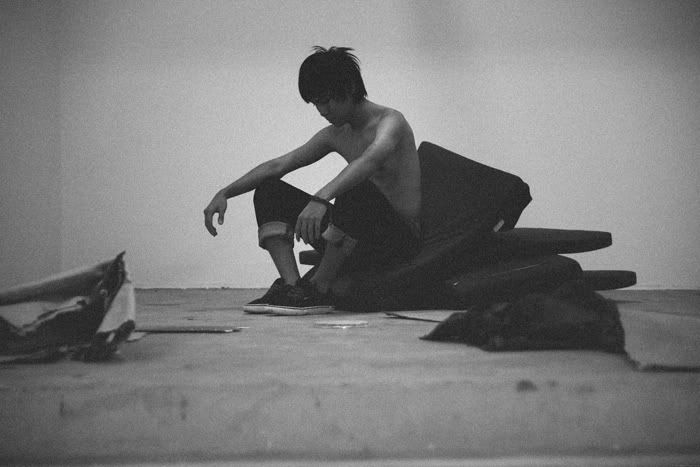 Hakym Noh, at only 19, has already published 3 books curating his photography pieces as well as 2 short films. One of his films, Cut Adrift, premiered at the 2nd New York City International Film Festival and was screened at the 24th Singapore International Film Festival on 17 & 18 September 2011.
When asked who are his greatest inspirations, he spills - "I like Harmony Korine's non-linear style and cinematography as well as Tsai Ming-Liang's subtle addressing of the theme of alienation in his films through very little use of dialogue. In the case of Jean-Luc Godard... I get inspired by everything." He describes his style to be raw, unusual and cinematic. Most artists would love to divulge the meaning behind their works and the nuances that defines their style. Hakym, however, finds it unnecessary to provide any explanation for his work.
"To me, there is no need to justify or explain my artworks - they are simply the result of passion and obsession. I do it for myself and at the same time hope that there are people who like what I'm doing."
To him, meaning is dependent on personal perception. His perception of his work is only truly meaningful to him. Likewise, others are welcome to formulate their own sense of meaning from his work - if this is possible, then it is enough. His optimism regarding the arts scene is admirable. He is confident that Singaporean youths have ample opportunity to showcase their works. With his impressive portfolio, we'd love to take his word for that!