Giveth is a young band fresh in their formation with members Samuel Ong, Junhao and Ierfan. To say that they share common ideas and backgrounds with regards to music would be problematic, considering the fact that they have diverse musical influences ranging from metalcore to the smooth sounds of jazz. They do however cite common influences of U2, Angels and Airwaves and Pink Floyd. More importantly, they all share a common dream and purpose when it comes to their band.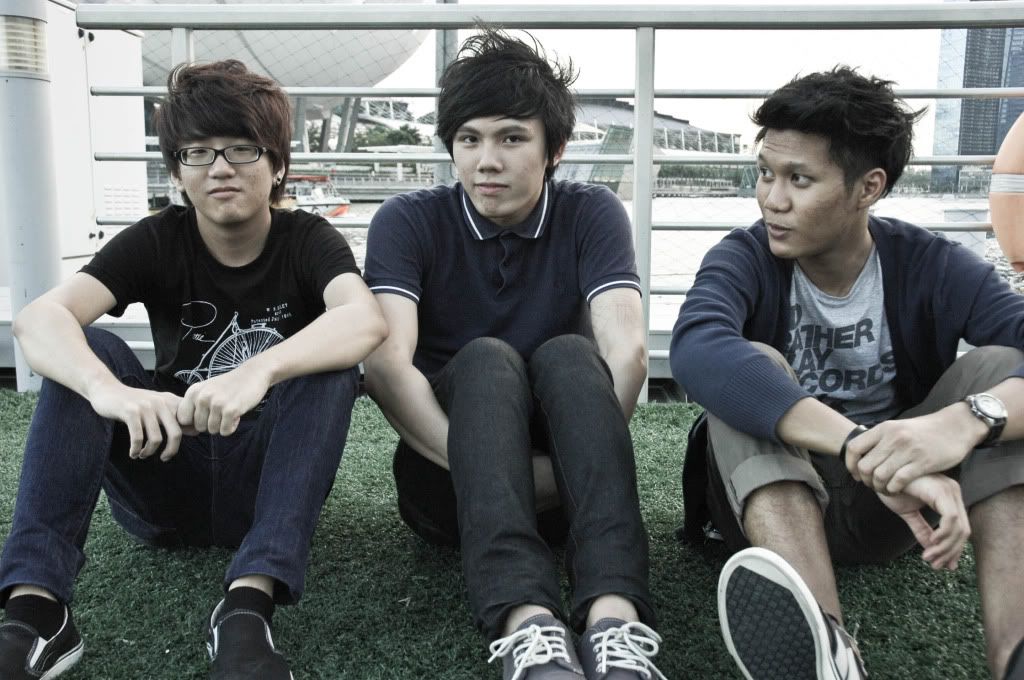 From top: 1. Giveth - Lift You Up
Giveth frontman Samuel Ongused to play in metalcore band 'Picture This Perfect'. Like most metal bands, he says, the music was motivated by anger, hate and other emotions with various shades of negativity. (He is careful to state though that not all metal bands bear such negative connotations). So when Giveth came around, he shared that "music like this was a gift to me." As a band, Giveth hopes to reach out to their listeners through inspiring positive emotions laced with good intentions. Their debut track is perhaps the best way they can prove this to their listeners. A grand number by the title of "Lift You Up", their debut song is true to its title and a suitable benchmark for what's to come from this young band.
"We're not going to forget the reason why we started this band. We want touch lives, be humble and sincere in our ways and make the world a better place for everyone. If we do happen to have any of the above going on for us, we'd be really thrilled and thankful"

We move on to a little talk about the local scene. They cite West Grand Boulevard and Caulfield Cults to be influences and personal favorites. The admiration for these bands is not due to the music alone but also the tenacity and 'down-to-earth' personality these bands possess. Perhaps the admiration stems from the belief that such qualities are vital to survive and endure in the local music scene. A refreshing thought Sam shares is that "The music scene not only consists of musicians, producers and gig organisers. It also includes the people who go to shows to watch their favorite bands"

When enquired regarding the long-term dreams they harbor for the band, they are not afraid to express themselves honestly. Yes, they do hope for a breakthrough. Yes, they do wish to be able to pursue music as a career and have their songs be in your iPods. But the biggest dream they have is to be a positive force in the lives of their listeners.