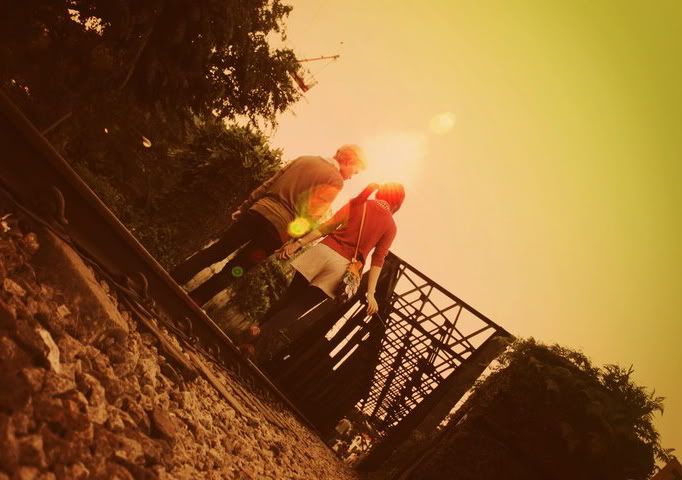 It all began with a close group of friends trying to find a glamorous excuse to cam-whore. The end result? Striking, themed photo-shoots that will not look out of place in a fashion spread.

Usually, the only thing they plan beforehand is to coordinate the dress theme. " After that, our artistic OCD-ness will take control and we'll all get carried away," the group says.

The group comprises of Joshua Conceicao, Martin Hong, Yi-Jun Ian, Shane Lim, Dafril Phua, Rebecca Chow, Amelia Tan, Serene Choo, Rachel Ho. Though they hail from different schools ( School of Art, Design and Media and Wee Kim Wee School of Communications, just to name a few), they all have one thing in common- they share the same creative wavelength.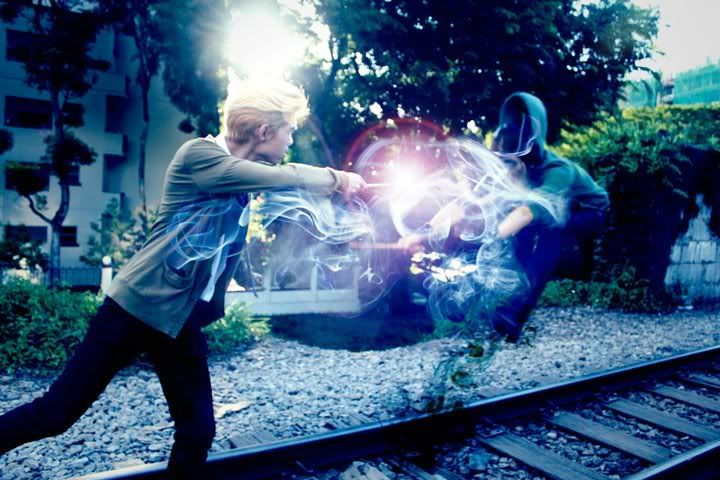 The main two that work on the art direction are Martin, who specializes in film, and Ian, who handles the styling and set design. But they are quick to add that everyone contributes to the ideas and creative conceptualization.

Apart from Tumblr and pop culture, they are also heavily influenced by French filmmaker Michael Gondry and British fashion photographer Tim Walker.
For them, fashion gives them the chance to explore and create imaginary worlds, which often blur the line between fiction and reality. They also profess to enjoy taking on different characters and personas, and it clearly comes through in the lush visuals of their surrealistic Harry Potter themed photo-shoot.
" We're all passionate about the different fields of art that we're in, be it filmmaking or installation art."
" We get a lot of strange stares when conducting these photo-shoots,'' Joshua, one of the models, adds.

When asked why what drives them to keep on shooting and modeling, Ian responds, " Dreaming naivety and the insatiable desire for psychotic Facebook profile pictures!"

Martin says in half-jest, " Honestly, I have a fetish for escapism. I simply use my friends as a means to gratify these carnal desires. ''

This mix of quirky personalities and artistic vision is a combination too hard to resist. We can only wait eagerly for more.


Written by Toh Ee Ming