Coffee. Some of us add about four sachets of white sugar and a steady stream of milk in every cup of coffee, whilst some of us drink it black and untainted. Some of us just purchase the occasional Frappuccino from Starbucks, whilst some of us gulp it down every single day without fail, like a caffeine addict. Li Xian, although a coffee lover, does not fall into any of the above categories; she savours each and every cup too much to spoil it by forming a routine.

In fact, she loves it so much, she started a personal project of creating a little memento with each cup of coffee that slips down her throat.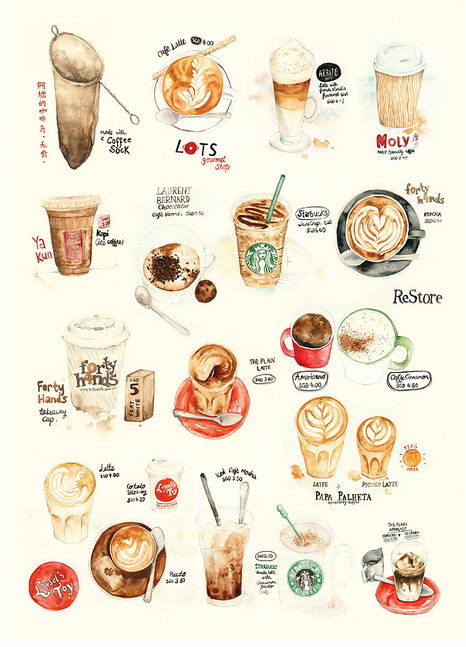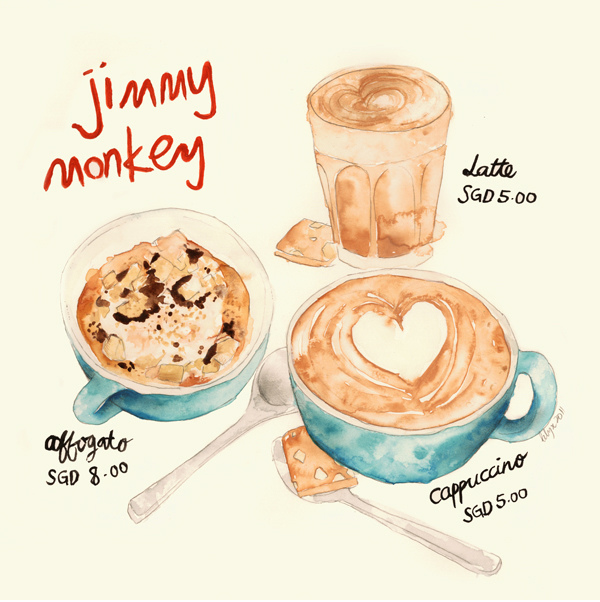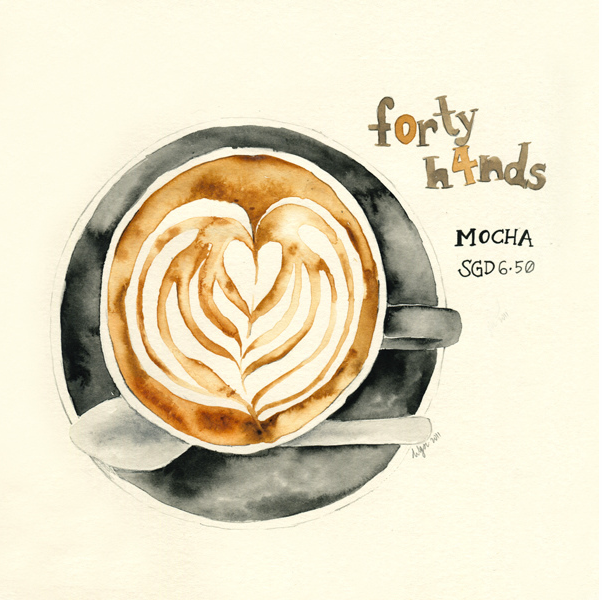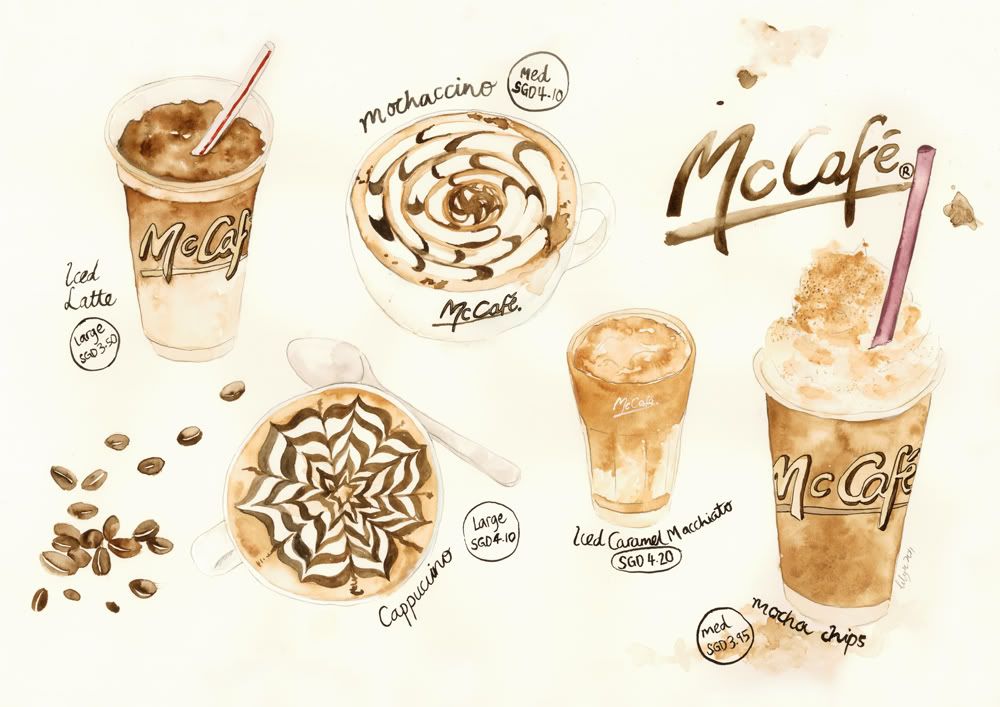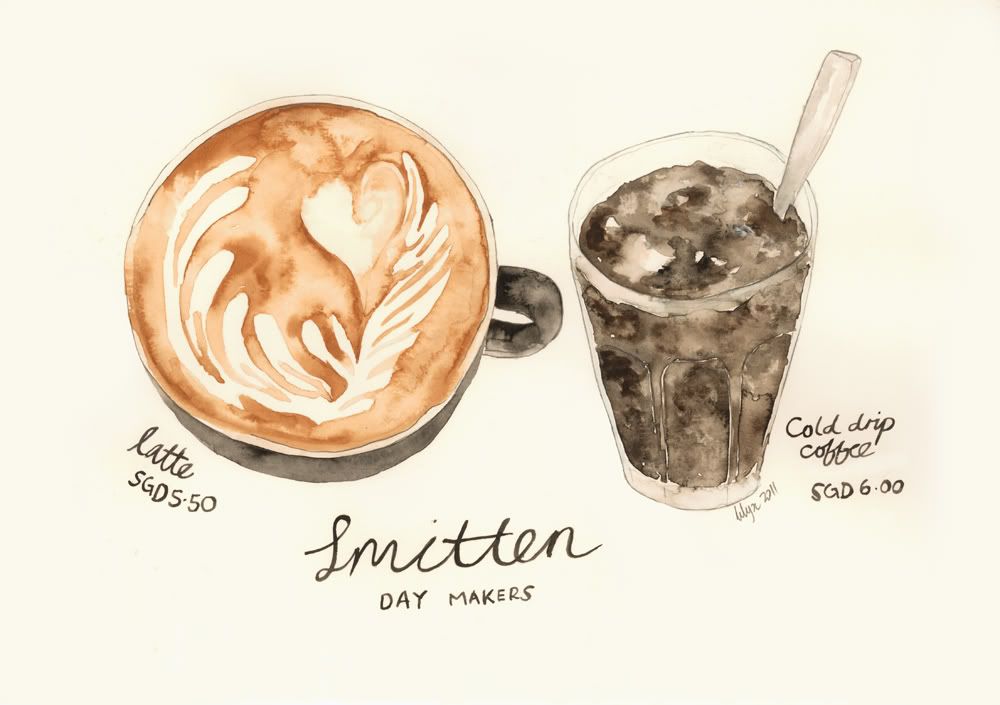 Occasionally informed about new coffee places that have sprouted up, she usually gets information of new cafes through food blogs such as sarahs-loft.com and reading magazines. The key question, you must be thinking, for such a coffee connoisseur would be, "What is your favourite coffee and/or place to drink coffee?"

"I love Vienna, however you seldom find it in the cafes here. Favourite cafe will be Toby's Estate."
"The aroma of coffee is probably the best smell ever. It makes me feel good and it tastes good. I drink coffee on a daily basis and thought that it would be a good idea to record down the different types of coffees I drank from the different places. It acts as a coffee diary for me and it could serve as a reference for people who read my blog as well."

Apart from painting, Li Xian also enjoys scrapbooking, cutting and pasting. In fact, she has a whole collection of postcards/papers/magazines/threads/bubble wrap/plastic bags/unwanted paintings with beautiful prints/visuals on them, and she'd cut them up into pieces and paste them into her scrapbook.

"I love how the different prints form a new inspiration when put together on a same canvas."

With such a fascinating project on her hands, you might just be wondering what's next for Li Xian?

"Portrait and Fashion illustrations! I even thought of drawing kungfu kids!"

Photographers might disagree with how the drawings might not interpret the coffees in the same way as a beautiful snapshot might, but there's no denying that this girl loves her coffee.