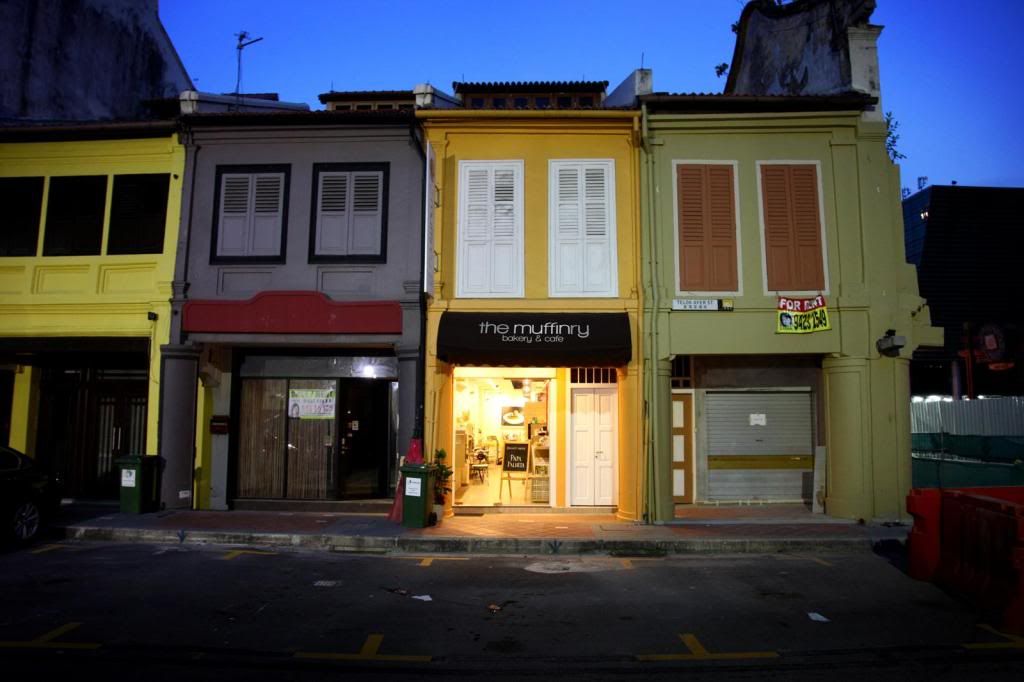 The Muffinry is a charming bakery cum cafe tucked in 112 Telok Ayer street. You just can't walk past the row of shophouses and miss its bright yellow walls and warm interior, beckoning you to set foot into the belly of its charming space. This little brainchild of Shareen and Chris serve Gourmet muffins as their specialty along with artisan coffee and teas. Chris and Shareen, who were family friends, discussed and synthesized their ideas that would bring about the genesis of 'The Muffinry' during a Christmas party. Shareen initially baked muffins for charity which were well-received, compelling her husband to urge her to set up a Muffin shop.

Chris studied Aerospace Engineering in Sydney. During his time there he fell in love with the cafe culture and "started pursuing the art of coffee." Eventually he decided he would love to set up his own cafe! This dream was definitely no phase, he even worked at various cafes to gain operational experience. When the chance to fulfill his dream came along, he was quick to pounce on the opportunity -- "The opportunity to start 'The Muffinry' was too enticing, so I jumped straight into it after my graduation!"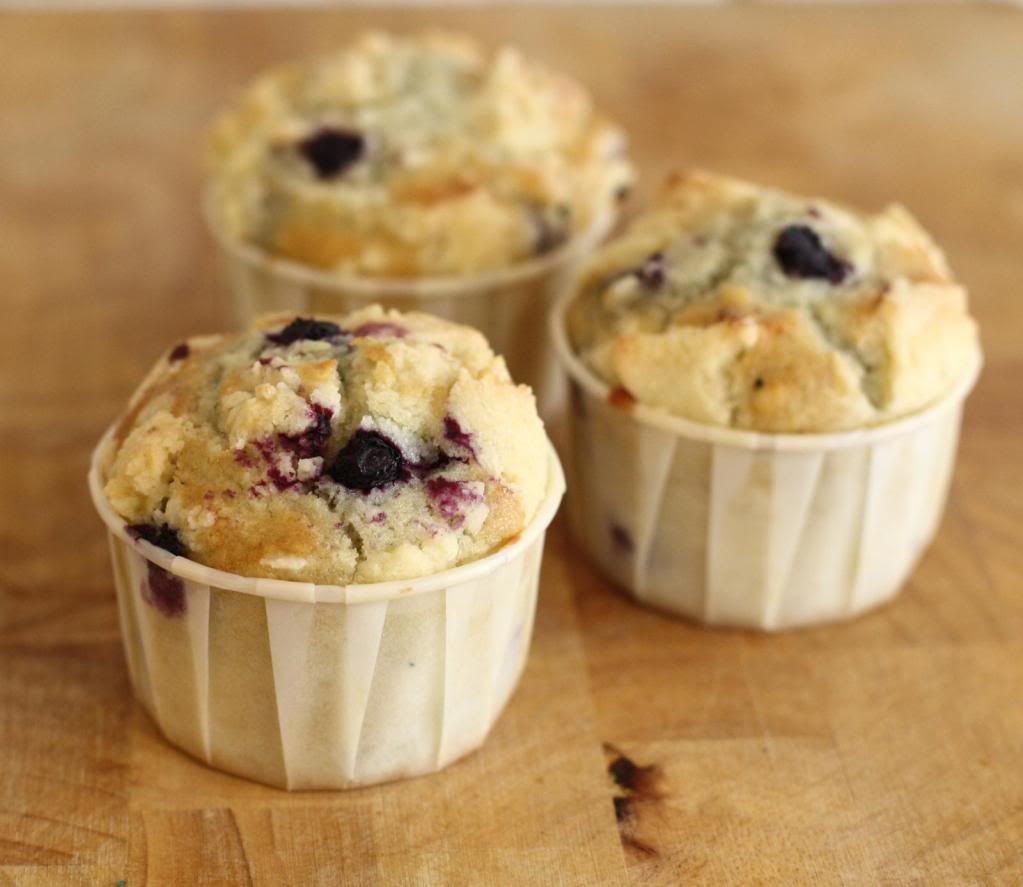 'The Muffinry' sure is a cute name! Sharleen professed however that the cafe was slated to go by a different name initially - "The first name I came up with was actually 'The Loaded Muffin' (gasp!) – alluding to the ratio of ingredients versus batter of the muffins we bake." As for the logo, Chris actually came up with it in the midst of his final exams! (Talk about dedication). He explained that he "envisioned something rustic, homely, and genuine," which explains the orangey hues and understated nature of the logo.

Shareen sets her alarm at 4.55am and starts baking in the shop by 5.45am. Muffins are baked fresh each morning and the unsold batch are given away. Shareen affirms -- "we want to ensure that they only bring home muffins that have been baked the very day" Chris labels himself as the "Cofeee Kid" although he does a lot of other odd jobs around the cafe each day to make sure everything runs smoothly. "I'm the occasional plumber, carpenter, interior designer, and electrician! Everyday is a different day!"
"Chris: It is a dream come true for me! Everyone loves cafes, and being here with the great crew, work never feels like work. My life is complete."

Some of the names off their Muffin menu include "Green eggs and ham", "Lychee Raspberry" and "Apple Pie Walnut". These creative creations were mostly recipes they gleaned from the internet and tweaked accordingly to improve taste, complexity and texture.

It wasn't always easy at first. They did meet with their own share of challenges. In fact the store was even broken into just before it was opened to the general public! Chris adds that every piece of equipment has failed them at some point or another. Despite the occasional, frustrating setbacks however, they shared that the supportive customers and family of staff makes the job worthwhile.