On the second floor of a shop-house next to the Mint Museum, S U P E R M A M A is open for all. Walking up the stairs, you notice small white animal figurines leading up to the retail gallery, leaving you in a state of anticipation. One would describe the retail gallery to be a peaceful, calming and serene space where everything seems to slow down. "The music, the layout, the greenery outside -- it is all meant to slow people down and have them take a look around. Nowadays everyone is rushing," explains Meiling, the founder of S U P E R M A M A. It is a dream for her husband, Edwin, and herself. They hope for people to shop while admiring the details of what is in the store.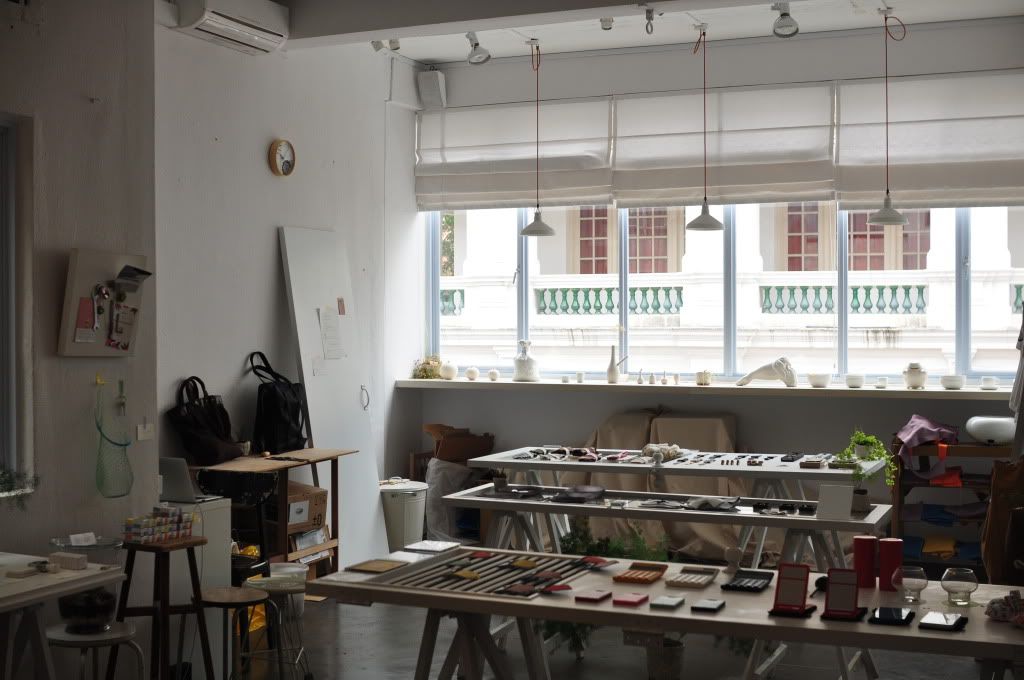 Everything in the store has an organic, natural and an almost analogue feel to it. Meiling shares that they refrain from bringing in mass-produced products. Such products often lack the unique peculiarity characterized of more customized, home-made products for example. She expresses this preference quintessentially - "let the product speak for itself." Each item in the gallery has a story to tell, compelling you to look beyond its surface appearances to truly appreciate it.
Even the furniture that is used to display the products, upon closer look, is actually a door. Many things placed in the gallery requires you to take a second glance to realize what it really is, and when you do, it is as if the mist has cleared and you are finally able to appreciate the scenery.

Meiling encourages customers to approach shop assistants and just ask away. The idea is to educate them regarding how the product came about and the meaning it holds.



"It's actually like a 'Ma-ma shop', but it is bigger and selling more than just convenience store items. People ask me, so what do you have here? I tell them, well, all sorts of things! That's why we called it S U P E R M A M A."
What's there to look forward to next? "We hope that almost everything in S U P E R M A M A is designed in-house; that she can bring local designs internationally." answers Edwin. A portion of the shop will be turned into a design studio where local designers would create and bring forth more local designs. It is an acknowledgement of the increasing interest in people who are looking forward to seeing more local products. Well, here is the space local designers would be working in!
"At S U P E R M A M A, we want people to slow down and enjoy the simple things in life," states Edwin. This in fact is very true, after Obscured Editor Nicole left the store, the white peaceful place is still etched in her mind, leaving the desire to run back and appreciate the tranquility and quietness of what lies within the retail gallery.