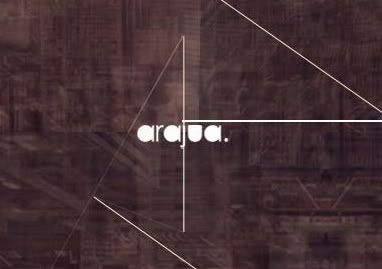 Arajua was formed in early 2006, but the current line-up was only confirmed in 2008 when bassist Ashek Ali, and drummer Fadli Salim joined the band. Their line-up wasn't the only thing that went through changes; as like most young bands, they were undecided of the direction to pursue with regards to their sound. Contrary to their current sound, they initially started out including vocals before deciding on being completely instrumental as do most post-rock bands.

A band without a singer is not something most people are comfortable with, but they'd like to persuade those who are willing to listen that the music can still be great. They express this succinctly - "People need to understand that emotions don't necessarily need to be expressed through words". Without the singer, attention is automatically shifted to the technical details of the song. Every chord and every shift matters in shaping the sound and atmosphere.
From top: 1. Arajua - Quotation (Original) 2. Arajua - Sugar (Original)
Although they hail from different musical backgrounds, they cite common influences of Sigur Ros, Bjork and Explosions In The Sky. As for local acts, they name B-Quartet, I Am David Sparkle and The Observatory, adding that the stage presence of these local outfits continues to amaze and inspire them.

An especially memorable experience for them was the release of their Ep "Flickering Lights, Atmospheric Waves." The experience was a tangible marker of the time and effort sacrificed as well as a manifestation of their undying passion for music. Another memorable experience was Baybeats, not too surprising considering the fact that to perform in this annual music festival acknowledges a certain standard present within the band.
"People need to understand that emotions don't necessarily need to be expressed through words."
What do they think of the local scene? That it keeps getting better. The strong collaborative spirit present within the scene allows for it to grow and the artists within in to derive inspiration from each other, helping their art and passion grow. They add that it is the local home grown talents that give them the inspiration to continually pursue their music.

Arajua is currently working on their full length album that they hope to release sometime in mid 2012. They hope to be able to tour in the future, adding that such an experience would allow other countries to get a taste of the local music scene and, hopefully, be inspired by it.