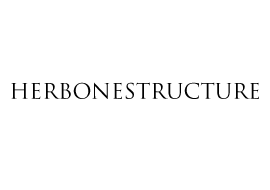 Natalie Chin offers an unusual take on writing, comparing it to the children's story of Rumpelstiltskin- " Once you know his name, power leaves him and enters you."
The self-described graphomaniac writes almost obsessively about every single thing, person or moment in her life. She has three different journals, where she lists what she has done that day - such as the number of times she has met a person - in a bid to categorize her life as much as possible.

She recognizes, however, the futility of such efforts, saying, "The intensity of the present can never be caged into words... each moment I document denies another memory coming into being." Like a young Sylvia Plath, she expresses a wish to rewind the past, even against the inevitable pull of the future. There's a hint of frustration, as she struggles to articulate her thoughts on chronology, memory and the persistence of time.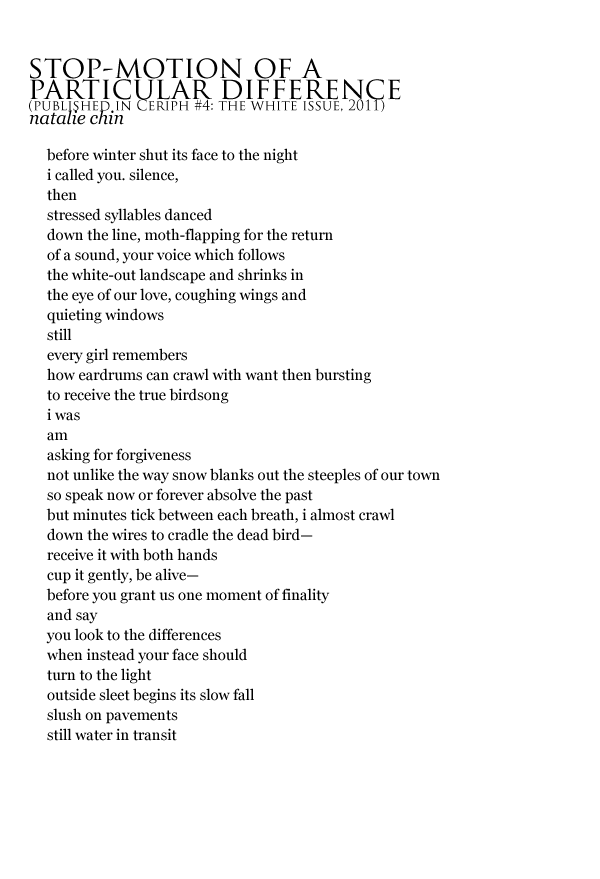 From top: 1. s
top-motion of a particular difference 2. the cold of november (Click to view)
Like most writers, she writes for herself as a way of remembering and understanding life. Over the years, language has become her second skin. She uses the analogy of a hurricane to describe how a whirling mess of thoughts build up in her head, till she is burdened by its sheer weight. It is only when she pins her thoughts down on paper that the hurricane slows down, and her thoughts lose their hold on her.''I feel safest when writing," she says.

When asked about poems she loves, Natalie names her favourite poem, The Laughing Heart, by Charles Bulowski. "Poetry can take the wind out of your head, but there are so many that simply amplify the feelings inside," she explains. As with many of Bulowki's poems, The Laughing Heart reminds her that there are ways out of the darkness. It teaches her that she can draw strength from within herself to deal with life's difficulties. She describes it as a quiet poem, as it doesn't shout or demand one's attention. For her, "each line cuts through the darkness with clinical precision." She keeps the poem tacked to her wall as a reminder to keep fighting for what she wants.
"I feel of course that the intensity of the present can never be caged into words, that each moment I document denies another memory coming into being."
Language, she feels, has the power to create or destroy perspectives, so "whoever wields the common currency of language has the power over truth." To her, language should be an arrow of truth that simultaneously reminds us of the light.

For Natalie, words alone are not enough to fully document her existence, so she relies on film photography to preserve the past. "I feel there are a few earthly things as acutely pleasurable as a good roll of film," she says. Natalie also derives pleasure from traveling, good conversations, trying out new recipes and "feeling that the world is bigger than it seems."
Thoughtfully, she muses that she is no longer a dreamer, unlike her younger self. As much as she desires to leave the present material world and live in her own head, she realizes that it is impossible. Nowadays, she confesses that she is more inclined towards practicality, but also recognizes that she should find a balance between the two extremes. " Someone recently told me, I have to start dreaming again."