"Curious Creatures"
is a handmade jewelry line that features rings, necklaces and earrings of geometrical, symmetrical and minimalistic designs. The tag line "Quaint, simple, everyday" may be succinct, but don't let it mislead you to think that these fine pieces are free to chuck with other quaint, simple, everyday items that quite honestly, aren't as visually appealing or beautifully crafted.
Larissa has been dabbling with jewelry design for a while now, but "Curious Creatures", was only created less than a year ago. It conveniently occurred one day that she was left with leftover materials; she took some of these for personal use. What followed was a shower of praises from friends and even strangers as well as a renewed faith in embarking on the creative project.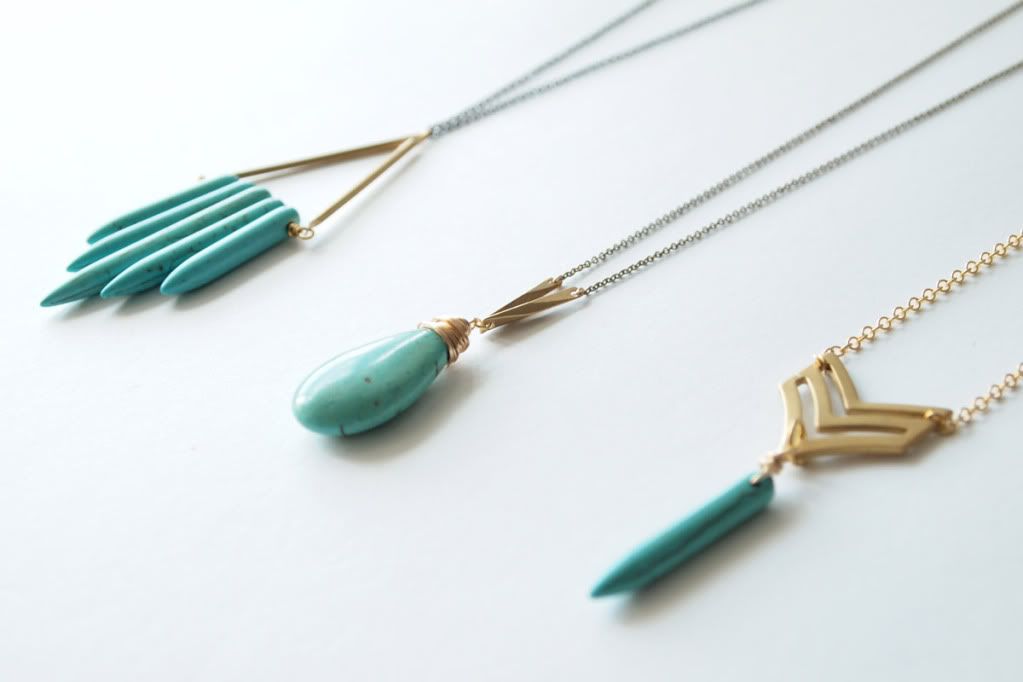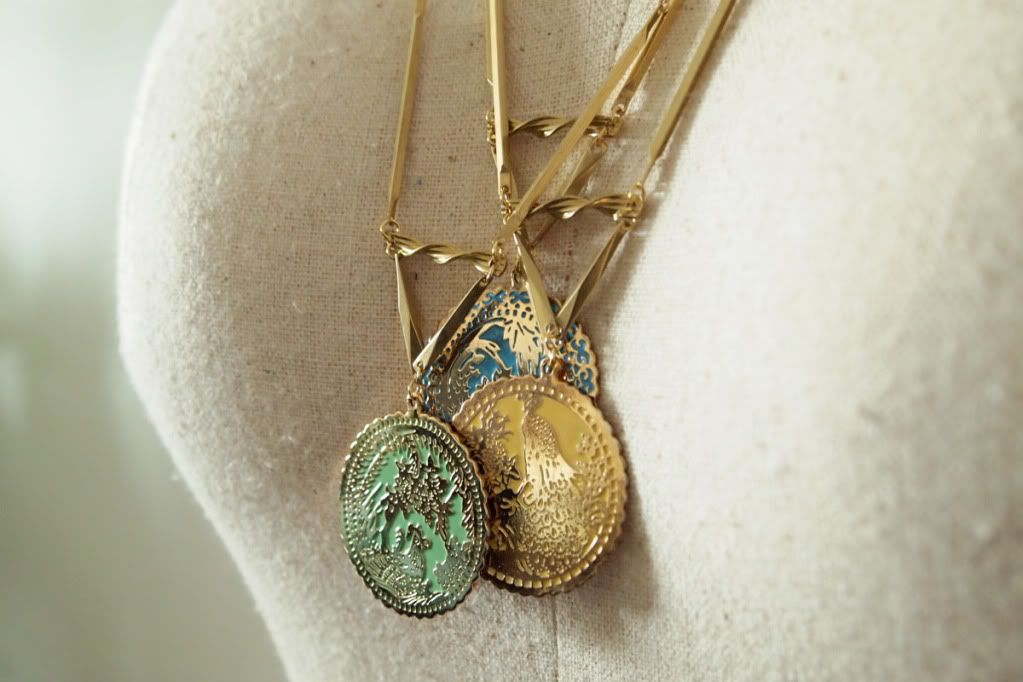 So with her "almost 2 handful of necklaces" listed on etsy.com, "
Curious Creatures"
was born with humble expectations. Nonetheless, the response was very encouraging and superseded those expectations. She confesses a genuine surprise at the reception, having no clue as to why she received such a favorable response. This pleasant surprise was the very thing that motivated her to keep trying. In a line not devoid of gratitude and also sheer hard work, she says, "It's been a short 9 months but feels like I've been working on this for years."
Her jewelry is likely to strike your visual appetite at first glance. The designs are propelled by a personal penchant for geometric shapes and symmetry. It is scientifically proven that symmetry is inherently attractive to the human eye. Humans generally crave order, resolution and symmetry be it in the abstract or physical sense. So the designs appeal to a very basic human aesthetic sensibility. Adding to that, Larissa also confesses a love for "the raw shapes, texture and natural inclusions that shows up on gemstones." Said gemstones are usually her weapon of choice -- she crafts these brilliant materials with her own flair for symmetry to evoke her signature style.
I craft daily and just play around, exploring new materials all the time. Call it impulsive inspiration.
When asked what motivates her to keep producing new pieces, she simply says that it is the customers. Yes; she crafts mainly for the engagement with the process, but to have people appreciate the final product that she has pored over is the best part of the whole affair. She never tires from hearing a satisfied customer gush about their new purchase or express their disconcertion at having to settle for only one or two pieces from the range instead of snapping them all up.
Fashion lines often adhere to creating pieces according to the season (You know, those categories of Spring/Summer or Autumn/Winter). "
Curious Creatures"
do not adhere to said seasonal trends because designs are churned instantaneously through Larissa's daily crafting sessions. There certainly is a level of honesty in the desire of not emulating habits of popular fashion practices for the sake of it.
These quaint beauties can be found gracing local stores Rockstar by Soon Lee and retail gallery
Supermama
. They will soon be stocking in LesFleur in Paris.