You know you've hit the jackpot when you stumble upon someone who proclaims, "I'm a fresh graduate and honestly, I do not know what to do in life besides design."
A School of Design graduate from Temasek Polytechnic, Si Hui has been a fan of photography, graphics, typography, fashion and architecture since young. Basically, an art 'freak'; you can sort of tell by the people she names as inspirations, namely Stefan Sagmeister, Wim Couwel and Dieter Rams. I'm guessing you don't know at least one of these names as well.
Majoring in Graphic Design, Si Hui graduated with a bang, leaving her mark behind with her graduation work, titled "Pulpture". A collaborative project intended to promote designers' awareness on the matter of paper up cycling, three mediums in total - publication, short film and stop motion - were executed to convey the message to the target audience.
Upcycling, a process of converting waste materials or useless products into new materials or products of heightened quality or higher environmental value, was the notion meant to be brought forward. This led to the inception of a stop motion and installation, "Childh∞d" , which was created to tell the story and life cycle of paper.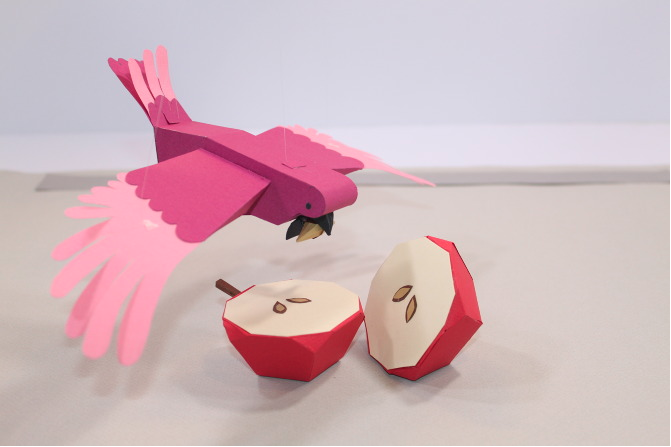 From Top: 1.Childh∞d (Stop-Motion) by Si Hui
"Childh∞d" explores the relationship amongst demographic trends, consumerism and sustainability. This project highlights the importance of childhood and the presence of paper in our daily life, this aspect of the stop motion project aims to bring out the youthful aspects of the poem. The use of paper as a tool is referred as a tactile design and is implemented across various design disciplines.
There is a need to go back to the basic in order to reconnect with the child in all of us.
The importance of the "small things" in life, such as paper, is discussed and brought out in the animation, highlighting the idea that we need to go back the little things in order to salvage the important ones. The infinity sign in the logo highlights the fact that we always experience a continuous cycle that helps us reflect on the manufacturing of paper, from birth to the demise in the end.
Si hui is currently an intern at
Ogilvy and Mather
. However, the fact that she still passionately recounts about what she previously did in Graphic Design, as well as her keeping up-to-date through a myriad of art-sites such as
ffffound
and
notcot
speaks volumes.
I'd say that from the sounds of it, it's only a matter of options before Si Hui reassures herself, and dives headfirst into the craft she's meant for.