I don't know about you, but when I first saw the listing of this production while looking through the list of events taking place at this year's Singapore Arts Festival, it got my attention immediately. Judge if you want, but hey, imagine watching a panel of Singaporean women aged 65 and above sitting behind a table, talking about their best, and their worst sexual experiences. No cover-ups for the content, everything about this production is presented to the audience as it is, only the truth.
Guys, if you're wondering why you've never heard of this production or have never been asked to watch it, it's because it is a ladies-only event. Here's what you've missed out on.
The piece begins with the stories of the women during the 1940's from the time they were born to when they were growing up; when curiosity about boys, as well as sex, arose. The stories of their first sexual encounters with boys and the subsequent ones as they aged are meticulously described, planting plenty of images in your head. They're probably those that your parents would categorise under "The Forbidden Section". More stories were shared as they progressed from decade to decade: Passion, tradition, growing apart, dealing with loss and getting through obstacles. It wasn't all about the sex; these women have been through quite a bit themselves. There were definitely lessons that I'm sure the audience took away after watching this production.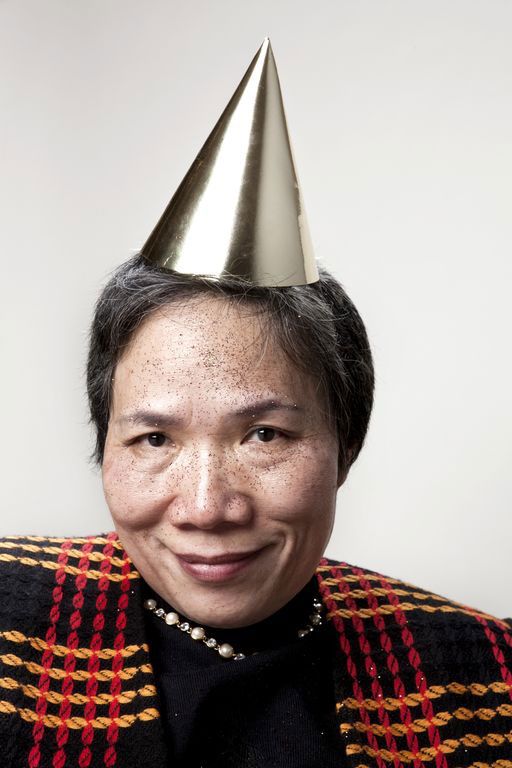 From top : 1. Photo by Singapore Arts Festival
'Best Sex I've Ever Had' wasn't like a typical theatrical piece where the audience stayed in their seats and just watched. Entertaining videos of the women's pursuit of potential employees of 'Happy Valley', a place that these golden girls suggested to create, were played as well. Catering to women only, and similar to one of the most popular places in Singapore that many men visit to satisfy their needs – if you catch my drift. Polls were also carried out during the performance and the audience had a chance to share their very own experiences and thoughts as well. I won't reveal it here, but let's just say that the content is kind of… M18.
It really was quite an eye opener, mainly because I never knew Singaporean women could be so open-minded and willing to share about their experience to an audience they do not know. I always had the impression that they were old fashioned and conservative, and that there was no way in hell that you will find aged women coming together and candidly talking about sex. Watching this sure proved me wrong, because some of these women are having the best sex of their lives – and sharing their experiences with everyone else.
Virginity is a woman's most
precious possession

I'd say it was a well spent eighty minutes; watching these adorable old ladies dance to hits from Michael Jackson as well as doing the Macarena, laughing at their own silly lines and seeing the reactions of the audience when a certain topic was brought up. Not forgetting, leaving the theatre only to be greeted by 'Happy Valley' samples, very charming and extremely pleasant to the eyes. I only wished the show would have lasted a little longer.
For the guys who are now wondering what on earth went on in the Theatre Studio, you can try asking around but you'll never find out the full story.