After me and my friend's performance for Noise Festival some time earlier this year, Marc Nair, my literature teacher back in Junior College, asked if we would like to perform as part of a festival in July. We agreed. Said festival is the annual 'Lit Up Festival'. Mainly organized by Word Forward Limited along with Writers Centre Singapore, this year's Lit Up Festival went multi-disciplinary for the first time.
Its main aims include the integration of the literary community, especially between the established and emerging strata of artists. It hopes to promote collaboration and subsequently the creation of new works by emerging artists. In a nutshell, Nair explains that "Lit Up is about a community of artists; writing, creating and performing for a community of like-minded people who resonate with the themes and concerns of the festival. Simultaneously, it functions as a platform for both emerging and established artists in their various fields. "
This year's theme is 'Occupy Art', conveying the idea that art is not just a specific moment or event, but a space we inhabit whether as artist or audience. Essentially we are the very thing that gives art meaning. We are the nucleus. We are responsible to inhibit art and make it meaningful. I thought that Lit Up Festival was a wonderful example of this.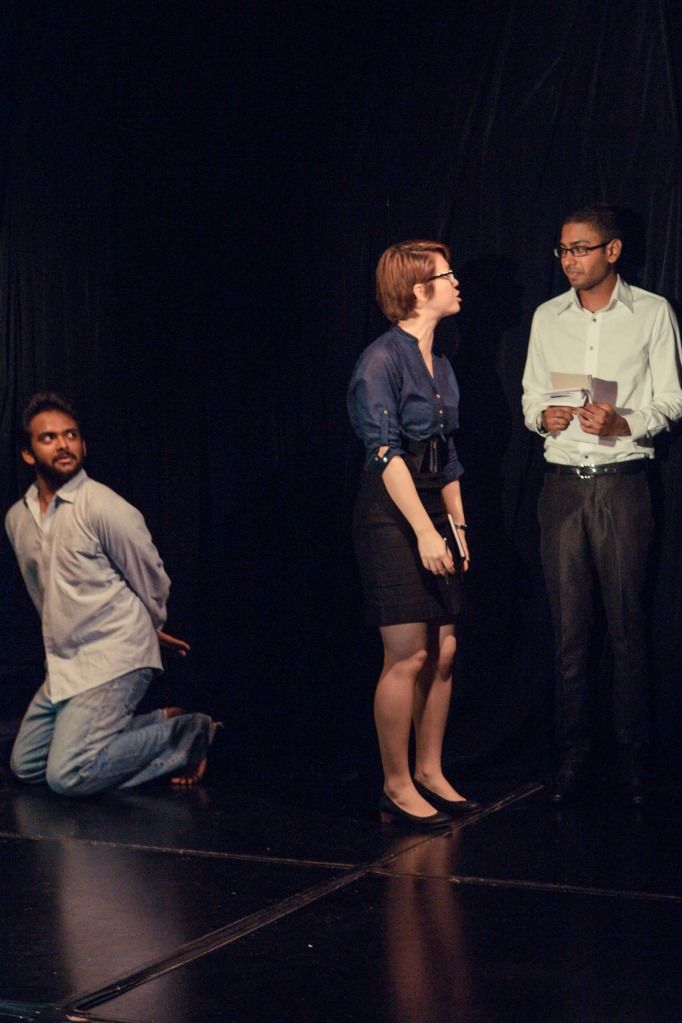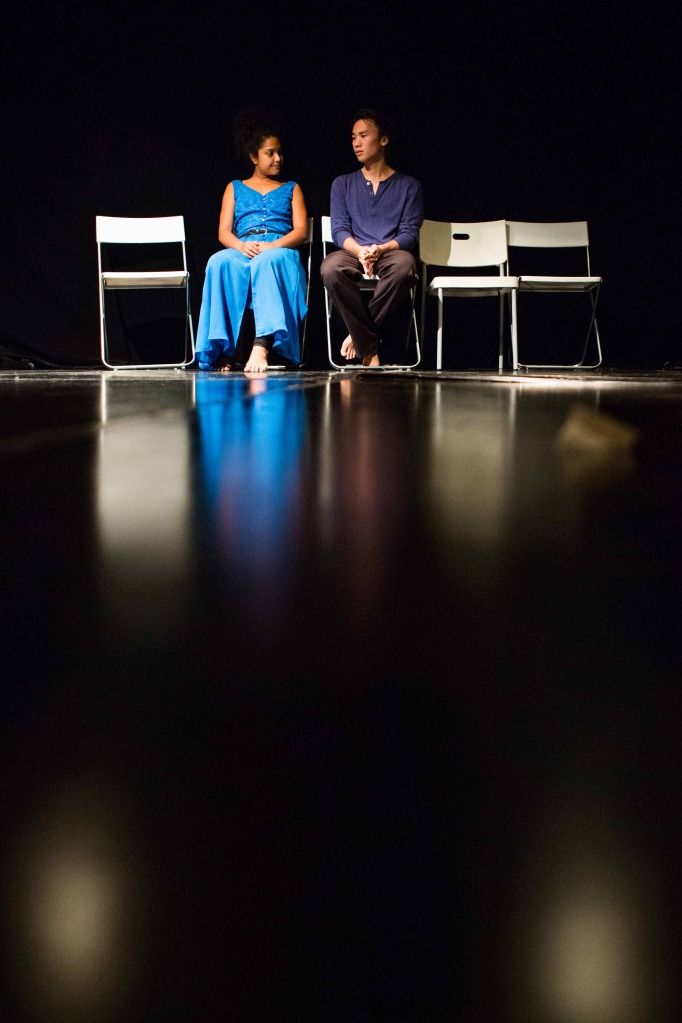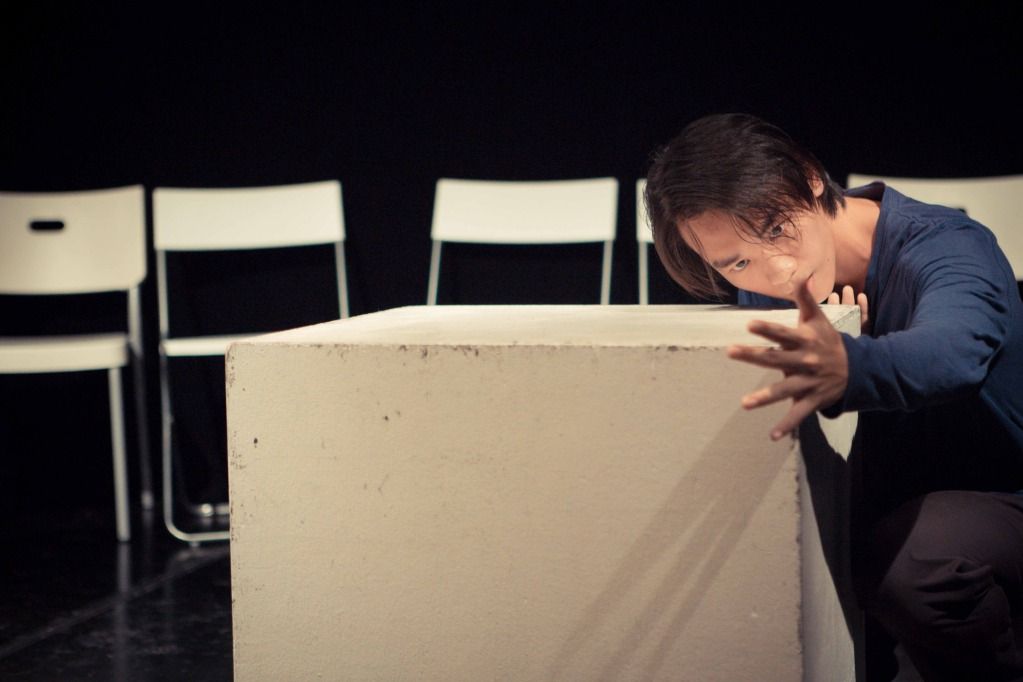 When i meet Marc on the day me and my friend are slated to perform, he looks quite obviously exhausted. The past couple of months prior to the Festival Week have been rigorous, and i realize that independently organized events such as Lit Up Festival are acts of great selflessness to the local arts scene. The festival is free and fully independent of sponsors. They had hoped to recover costs through donations. Unfortunately response was poor, leaving Marc to conclude that Singaporeans might "not know how to value the arts through donating". Always the optimist though, he adds that "nevertheless this was never about money, but more about occupying and celebrating the space of the festival in Telok Ayer Performing Arts Centre (TAPAC)."
TAPAC is a rugged looking space that comes alive with the various exhibitions set up throughout the building. In fact, when i ask Marc for a specifically memorable moment during the festival, he says "when the spotlights were turned on and all the installations were lit up, literally! It transformed TAPAC from a nondescript building to a magical location."
Some of the rooms host workshops, which require only a nominal fee. Outside the building a flea market is nestled comfortably. A stage is set at the head of the space where live performances are held. The crowd is friendly, attentive and supportive and it is pleasant to see members of the audience speaking to a performer after their show.
Among the people I met and conversed with was Christine Chia. She told me she's a poet published by Math Paper Press. "It's the one with the drawing of the back of a lady," she said, after which i let out a revelatory 'ohh!' as i recall seeing her chapbook in booksactually. "It's nice to be able to put a face to a name" i replied. A week or two later i am reading through her poetry collection "The Law of Second Marriages." If the festival also aimed to promote conversation as well as integration of artistic and creative individuals, then it was pretty successful on that front.
Will we see more or less government intervention and direction? Or will independent artists in various fields rise up to take the curatorial direction of shaping Singapore's art scene?
City Nomads also have their own space during the festival. Theirs was a comfy-looking corner ladened with plush pillows, books, a couple of ukeleles and a photobooth. Below, the carpet greets your naked feet (you have to take off your footwear) and above you, strips of blue and white paper dangle from the canopy of leaves and branches of a tree that watches over the space with an almost sagely aura. Just to maybe make full use of this setting, a yoga instructor is there on Sunday. To whoever willing to listen, he talks earnestly about his tibetan singing bowls that resonates with the sound of the universe.
"We are all connected" says the yoga instructor. According to him we are all beings of energy, and what affects one person will eventually touch all of us. So if another person is hurt, and you aren't the altruistic sort, it is still in your best interest to help. Now, even if you are not a fan of buddhist philosophy, you can probably agree that it takes a spirit of camaraderie to lift something like the local arts scene.
When i ask Marc about the current status of the local arts scene he says "I think the arts scene has been gaining steam from a ground up perspective over the last four years. With recent reshuffling at the Ministry level, I think it leaves the immediate future of the arts scene wide open." There is also the question of whether there will be more or less government involvement or whether the artists themselves will directly take charge of shaping the arts scene. Judging by recent efforts such as festivals like Lit Up, i'm banking on the latter.