In all honesty, I signed up for Songbird for 2 reasons: (1) It was free (and I was free for it too!) and (2) because I was intrigued by the description: Songbird was said to "uncover a journey of ambition, obsession, aspiration and love through an interactive storytelling experience."
The Songbird journey started in a corner atop the Festival Café, where we were treated to the exclusive premier of Songbird's music video, "Maybe". The tune is catchy and light-hearted, but soon the mood turns sombre, as we are part of an impatient crowd at Songbird's debut concert, waiting for her appearance.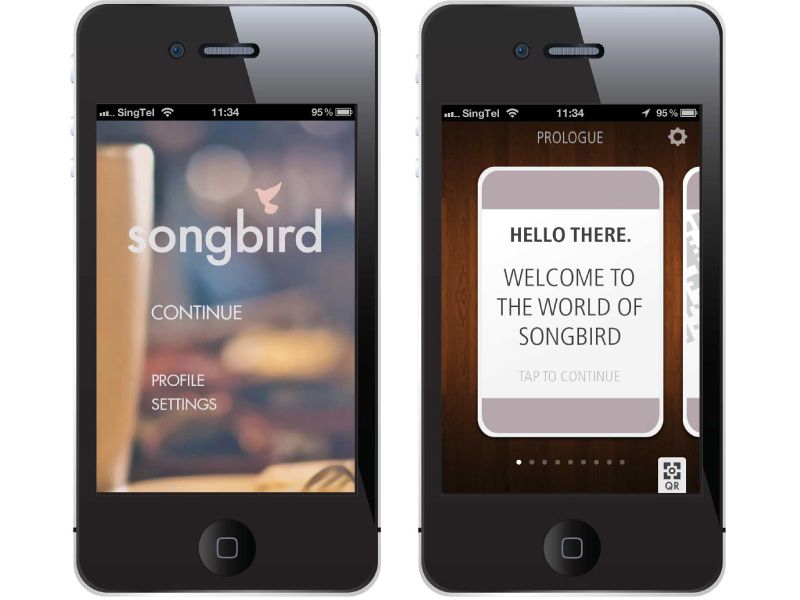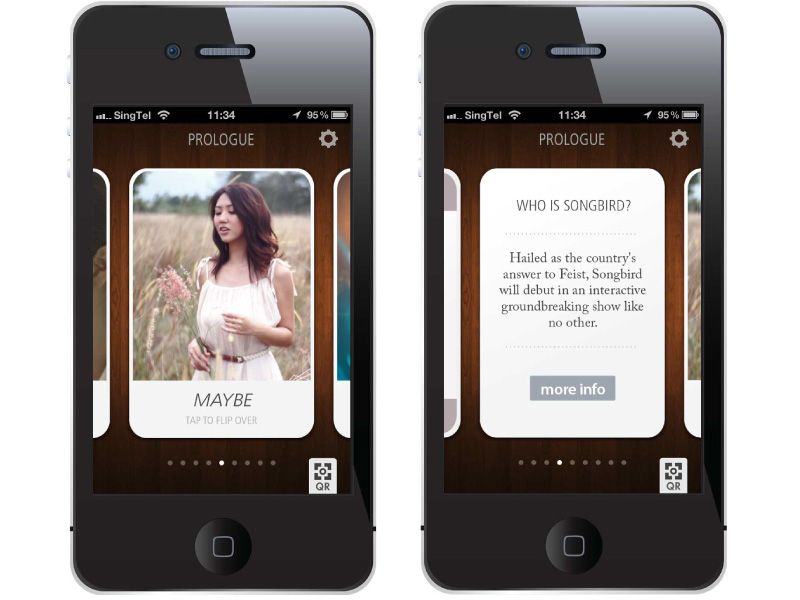 From top : 1. Photo by
Tara Tan
2. "Maybe" by Songbird
Elements of interactive storytelling emerge here as participants start receiving calls and text messages from various individuals which prompts them to start mapping out a web of Songbird's known associates. From then, we are led around Singapore's CBD area (Arts House, the Padang, Fullerton hotel among other areas) to find clues and hunt down the missing songstress. The interaction is primarily from the Songbird app and through scanning QR codes at various locations.
I must applaud Tara Tan and Studio Now & Then's attention to detail. Apart from being treated to rather interesting situations which serve to further the plot (e.g. sitting in a limousine, being part of a video press conference), I got the impression that a lot of thought went into planning the routes, clues and comfort of participants (there was even a coupon to redeem free ice cream from a particular ice cream man!).
Uncover a journey of ambition, obsession, aspiration and love through an interactive storytelling experience.
However, I personally felt rather emotionally removed from the plot. Halfway through I felt like I was merely going through the motions, rather than actually being invested and interested in finding out where Songbird actually went. Perhaps a real life meeting or a more conclusive ending could have helped me foster a much stronger emotional bond with Songbird and her situation.
Nonetheless, I see Songbird as a presentation of the possibilities that are available for the fusion of technology and art, to allow artists of this day and age to soar to greater heights of creativity and for consumers or fans to interact with and be part of that creative process. Bottom-line? Songbird is merely an idea, taking flight.