If asked, the majority of the female population would gladly wax eloquent on the difficulties of picking the right outfit. They might even roll out shocking figures on the amount of time they spend agonizing over what to wear on a day-to-day basis.
But there always seems to exist a select few who are gifted with the precious ability to make such decisions with little effort and impressive outcomes. Cue 18-year-old Willabelle Ong, student at the University of Western Australia by day and fashion blogger with followers in the thousands by night.
It all began with a Lookbook account, where Willabelle gained a loyal following with her eclectic and experimental—or in her own words, 'all over the place'--style. Having followed fashion blogs herself, she eventually started one of her own. Named Pale Division, the blog is propelled by the encouraging comments and fan art she receives from her followers. And no, there is no special reason for the name—it is a random combination of two of Willabelle's favourite things, pale skin and the band Joy Division.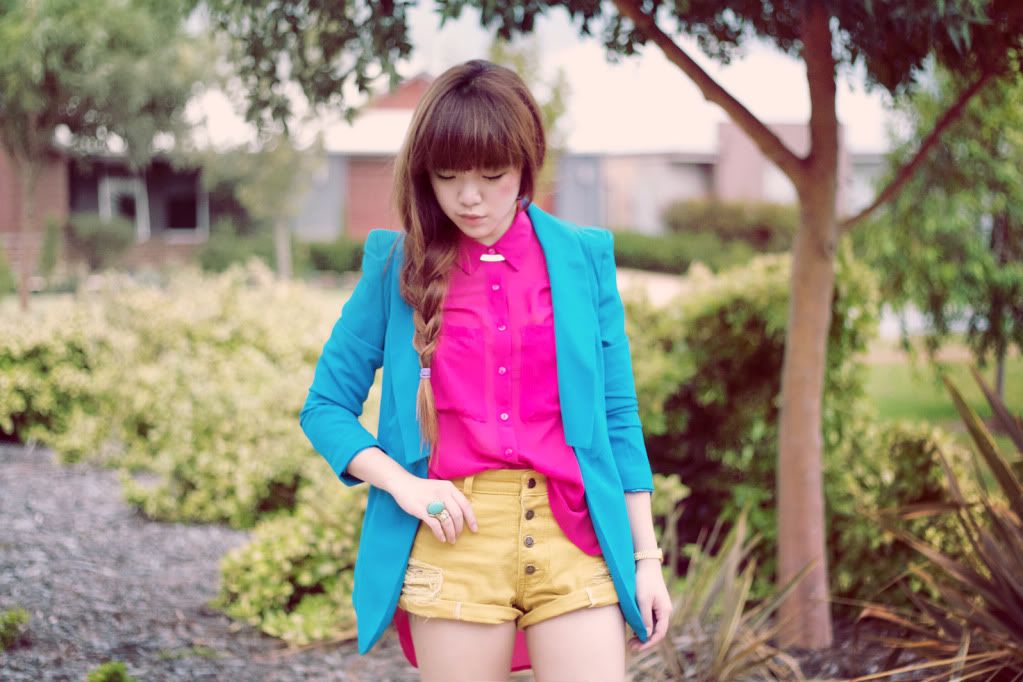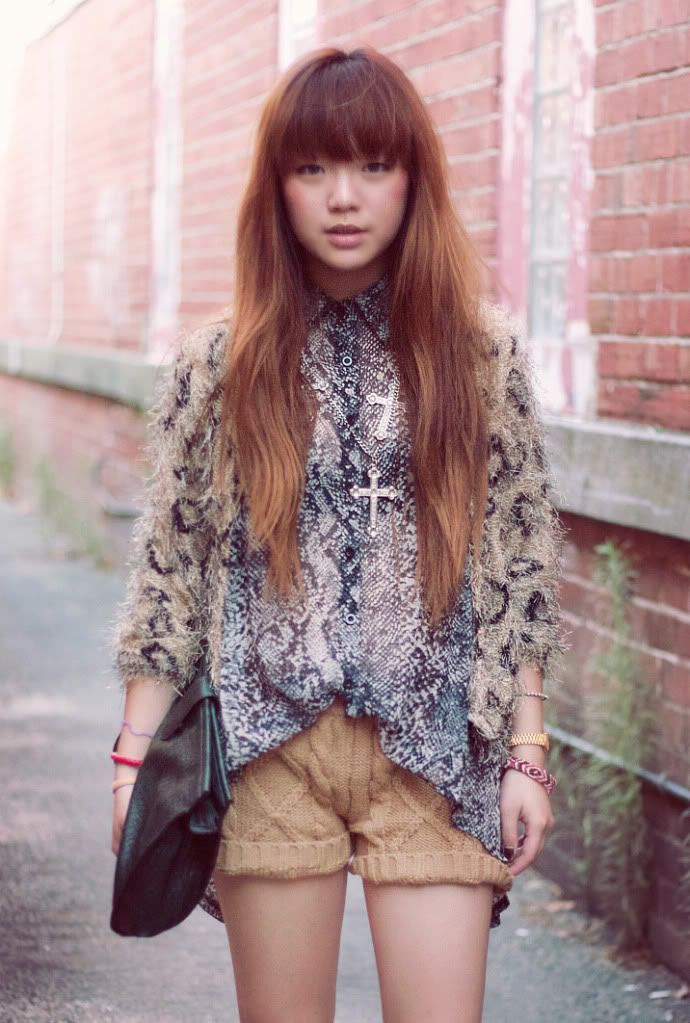 Her popularity on the blogosphere began attracting the attention of the press. One by one they came knocking on her door, offering to feature her in an array of magazines and websites including Teen Vogue, Sportsgirl, MTV Style and Nylon. She's also had several memorable encounters with readers who come up to her on the street to compliment her efforts.
Willabelle draws her arsenal of inspiration for outfits from the colours she sees around her, street style as pictured on the Internet, paintings, drawings and photographs. But alas, she is no fashion robot. Admittedly there are days when her steady stream of ideas runs dry, and a few oversized basics thrown together will have to be passed off as an outfit. On those occasions, she counts on statement accessories and a nice bag to jazz up her look.
When I wake up and feel like crap, I throw on oversized basics.
While she definitely knows a thing or two about modeling from her experience in posing for the photos on her blog, Willabelle has no plans to become a professional model. Rather, it is a pipe dream, a fun prospect that she feels would have been more realistic if she had been born with more defined facial features and longer legs. Not that it matters to the 30, 000 or so people who flock to her blog each month to see her model her wardrobe!
To those who struggle to find the winning combination of clothes from within their closet every day, Willabelle's advice is simple and sweet--always wear what you feel comfortable in. That might be easier said than done, but if a dose of fashion inspiration is ever in order, Pale Division will have it in abundance!