In her red bikini, she dives into the pool and as she dances in the water, she tilts her head backwards to look at the photographer and smiles coyly at her observer. Right beside her photograph is a literary composed by another female artist who muses over a fleeting lover and agonises over her insane obsession. As my eyes reached the last line, I was instantly led to another artwork of an illustration whereby a girl with a deranged smile uses a knife to slice another girl's neck.
"There's a 10-year-old girl who send in her claymation. She's only 10-year-old and she actually send in her clay animation. I thought it was amazing. Her mother just told me that this event is a big thing for her," said Jing Quek, one of the organisers for IN CHIOBU WE TRUST, an art party comprising of open call submissions by THE CHIOBU MOVEMENT.
"Right now we have so many people for open call, so I'm sure they will probably have something else in the future, another minimum batch of ten girls or something. It won't be us," said Tiffany Tan, one of the ten organisers of THE CHIOBU MOVEMENT. "It's not an elitist thing, like what most people think."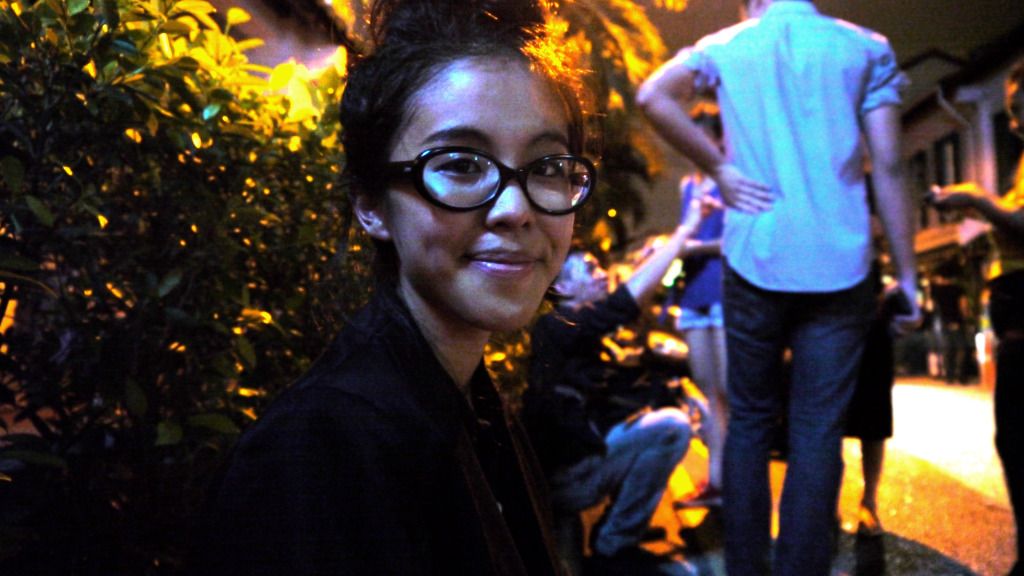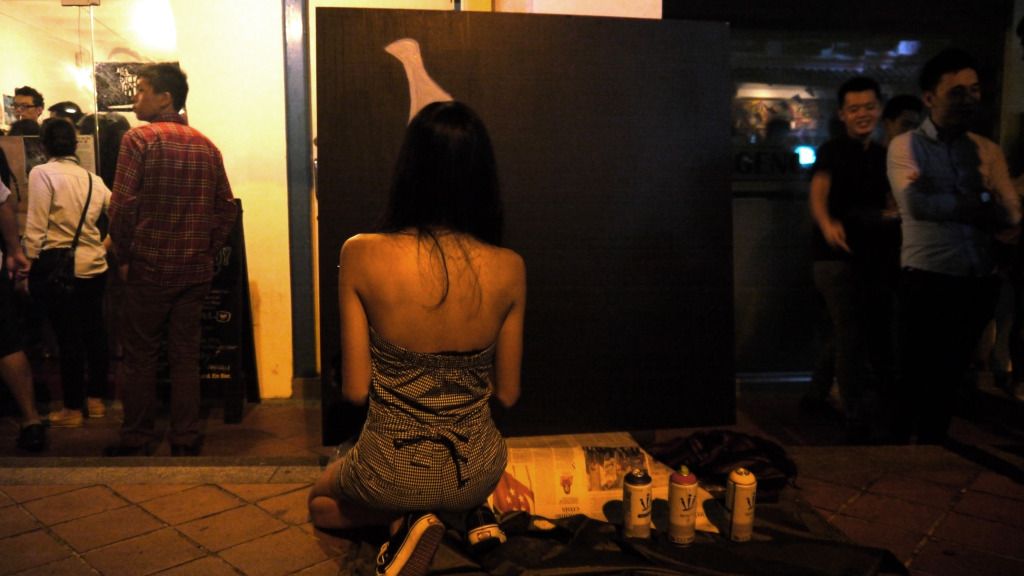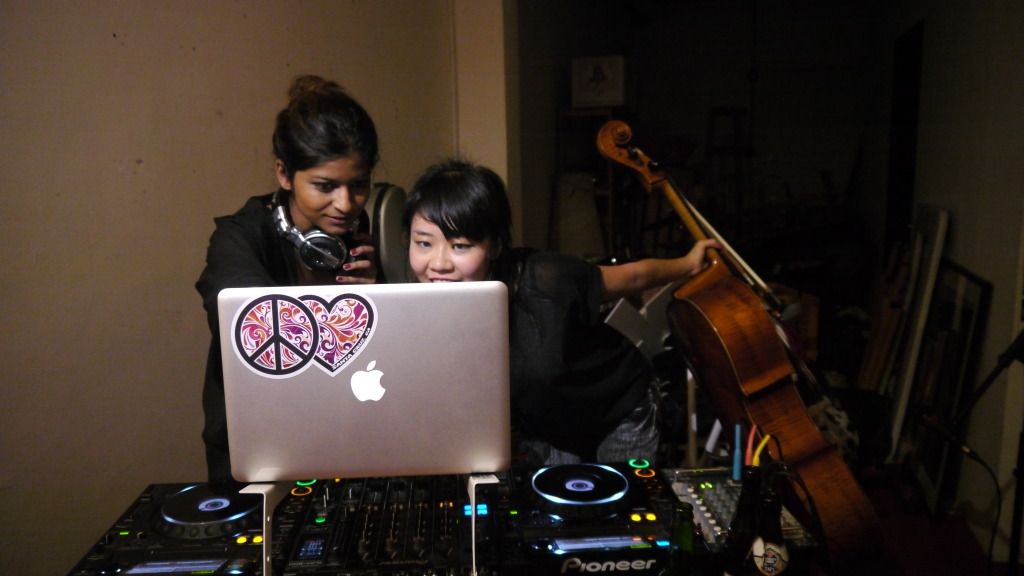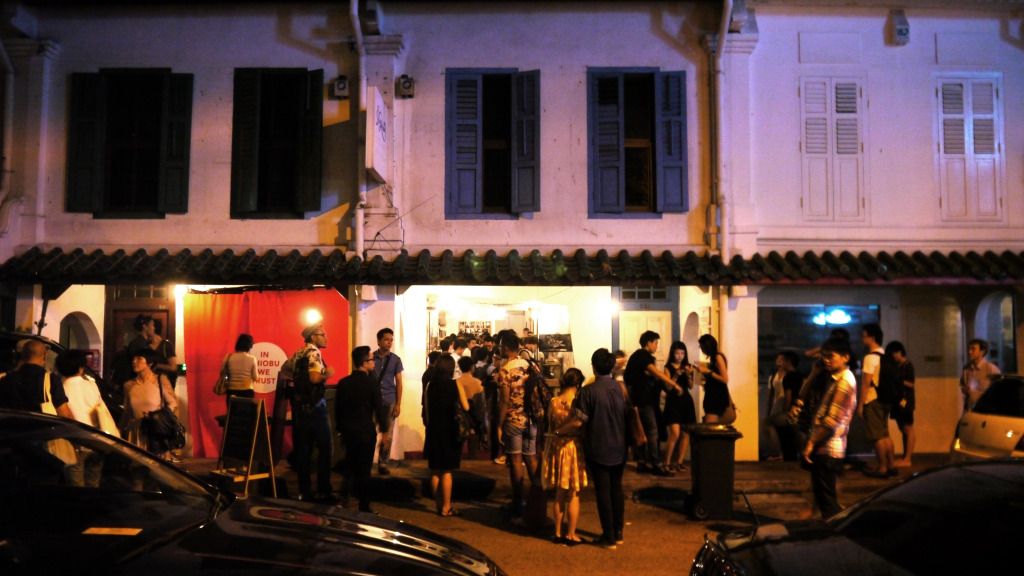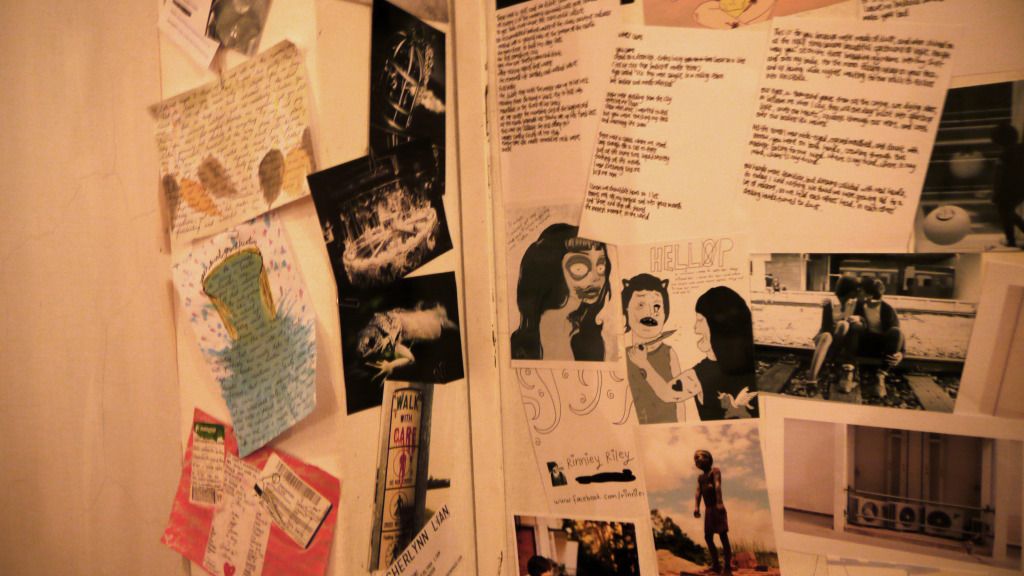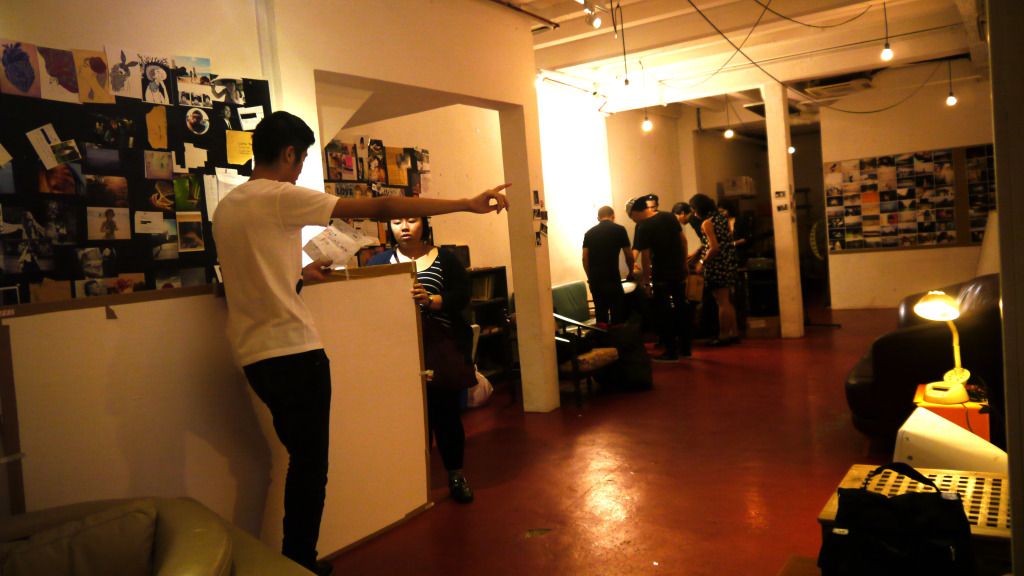 Along the colorful shophouses at Duxton Road, IN CHIOBU WE TRUST almost filled local book cafe The Pigeonhole to the brim with people indulging in the artworks submitted by over a hundred female artists. At the end of the room was DJ Lynnett and DJ Prema in duet with a classical cellist from VOX, much to the interest of the people who whipped out their cameras to record this unconventional performance pair.
As I navigated my way out of the room, I was instantly flashed with a medley of homemade videos by Holly Grabarek showing girls in panda mask and superhero mask dancing at the viewers. Were they smiling behind their masks? Did they feel the hair on their neck stand in awkwardness while gyrating at the camera? In contrast to the masked videos was Ang Geck Geck's video of 15 girls with snippets of emotional vulnerability. The most intense scene was a lesbian couple baring their love in the safety of each other's arms, and the stillness of their movement was comforting, not at all awkward. Throughout the conversation I could sense Ang's acute sensitivity towards her cast, which she attributed partly to her modelling experience.
I'm chiobu and I know it.
In her video, every girl was captioned with the familiar hashtags like "#I'm not an ah lian", "#freedom", "#courage" etc to encapsulate the trend of tagging ourselves with a social media identity. As such, Jing Quek raised a similar point of artists presenting their works behind their computer screen and emphasised the importance of creating a physical product beyond the screen, which was the basis of the CHIOBU MOVEMENT initiative - to build a community that will encourage creating, learning and sharing.
While this event is a start for young Singaporean women to be more expressive, I hope that the subsequent events would showcase other forms of artworks aside from print media and video. As I glanced at another heartfelt prose on forlorn love, the rawness of the artworks made me put aside my biasness towards scripted studio photography and to simply enjoy their artistic expressions as they were.