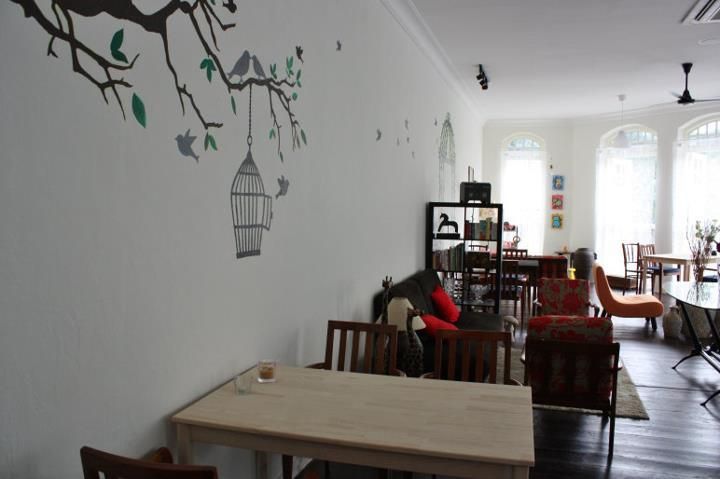 Right, cafes. Somehow or another, the Sunday mornings that used to belong to the wet market stalls serving the most unctuous bak chor mee or the silkiest tau huey, has been utterly colonised by the influx of cafes.
A rustic feel from brick walls or exposed vents, a contemporary look from menus scribbled on classic blackboards, and breakfast a la America, in the form of dainty sandwiches and eggs cooked in every possible way. A generic formula to F&B success seemed to have unfolded over the past few years, which is exactly what makes every little difference in a cafe, that much more distinct.
With only a handful of cafes possessing different concepts and looks from the rest, Yvonne Low decided to take a gamble just one and a half years ago, and open an eclectic cafe that would stand out from all the others.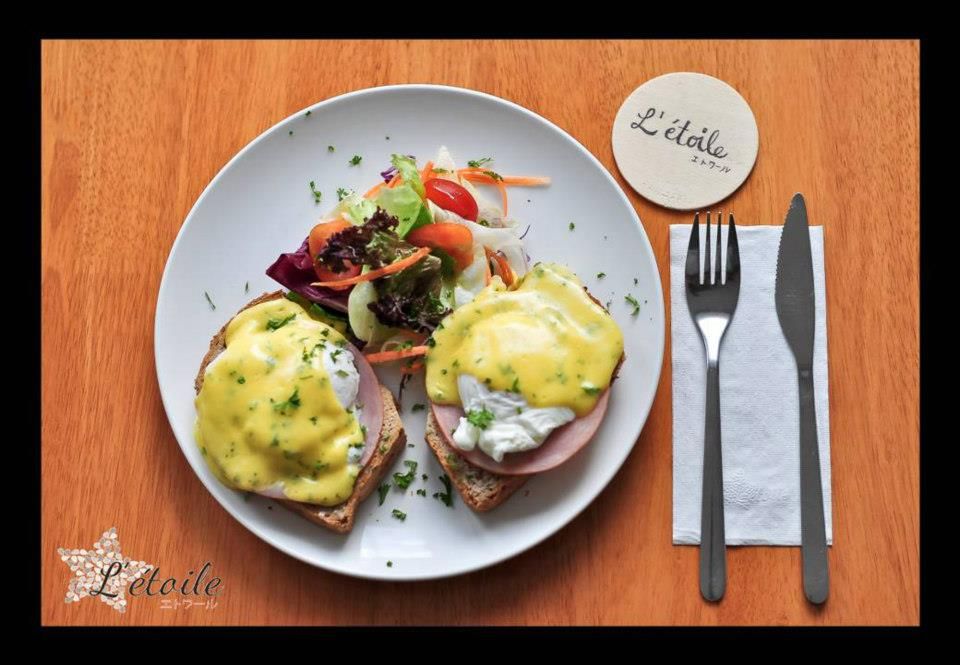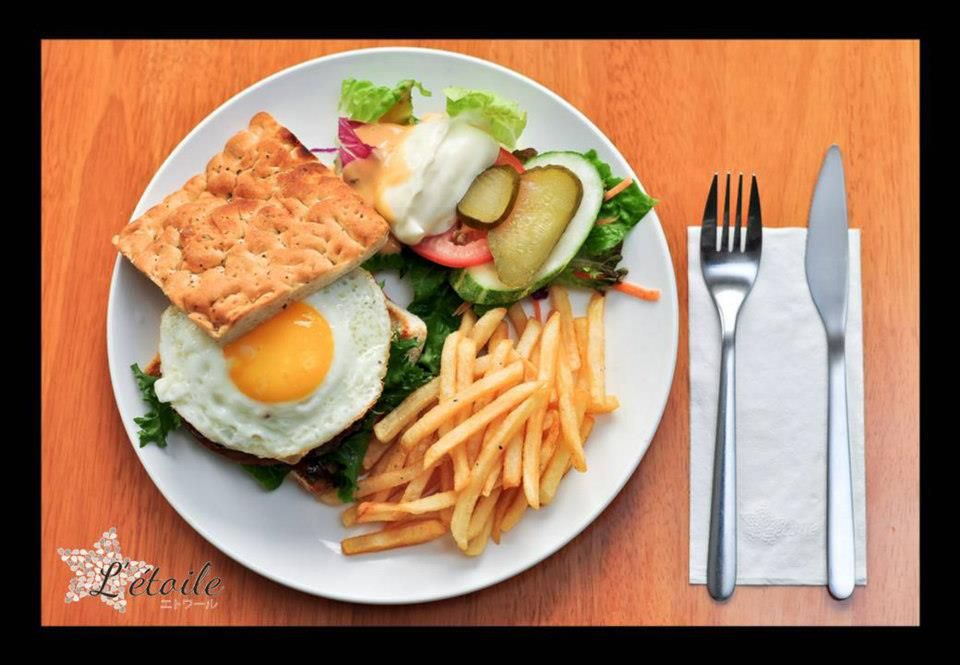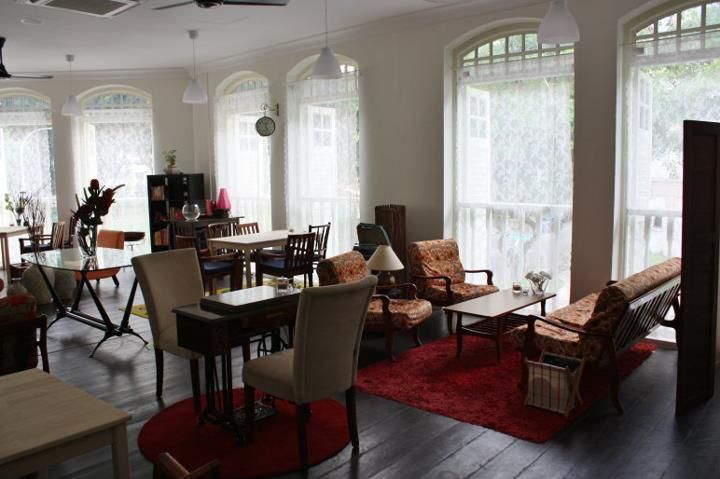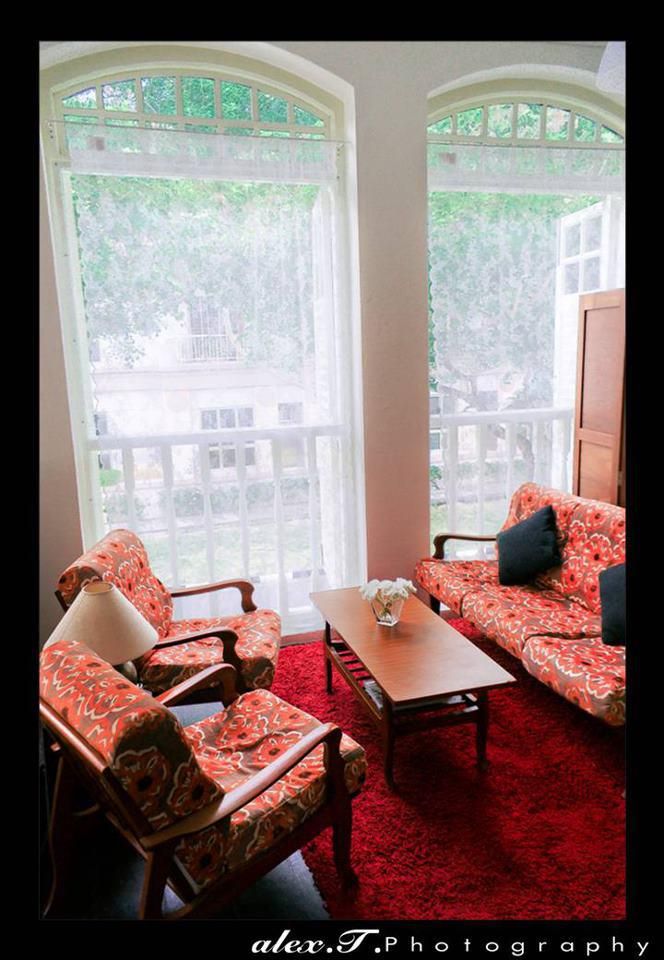 Fast forward to the present, and Yvonne is now the proud owner of L'Etoile (pronounced as "ley tua"), which he/she explains that the idea was inspired by the many French influenced indie cafes that Yvonne saw in Japan.
To keep their customers enthralled and to maintain an element of surprise, L'Etoile frequently changes the aesthetics of the cafe, especially the products that are on sale, which also act as decorations for the shop. A fine example would be the hand-stitched artwork on the walls, both on the ground floor, along the staircase, as well as on the 2nd floor.
Drawing inspiration from the indie cafes in Japan and also, from what were available from their friends, the crew behind L'Etoile somehow manages to make everything whimsically fall into place nicely despite the constant adjustments.
There aren't a lot of cafes (not that we know of) in Singapore which have different concepts and looks within the same space so we thought it would be interesting to do that.


With everything from the downstairs corner armchair area with it's sunlight and street view, to the sofa area upstairs beside the billowing lace curtains, both of which are Yvonne's favorite, L'Etoile lies home to cosy spots that would be perfect for those who enjoy a cuppa with a book in hand.
With the introduction of a new menu, as well as a mellow combination of jazz standards, bossanova and lounge music as their playlist, it's everything you could ask for if you're seeking for a "chill" Sunday afternoon away from the tiring pace of Singaporean lifestyle.