As the screen of Sinema Old School was taken down in June to make way for residential development, it turned out to be a blessing in disguise when Sinema Old School announced its collaboration with one of Singapore's major cinema exhibitor Golden Village. Such a tie-up could encourage local filmmakers to create commercially viable films as compared to screening their films in experimental art venues such as The Substation.
Throughout these four years, Sinema Old School has functioned solely as a cinema with the aim of allowing local filmmakers to screen their films and make themselves known to the public. The pillars of this platform were made up of managers who were a major, yet quiet part of the filmmakers' route to bigger achievements. Obscured.SG goes behind the screen of Sinema Old School to talk to these managers, namely Sharon Ng, Sueanne Teo and Jillyn Koh.
"At first, the Sinema team did not know what to do with me because my skill sets might be unsuitable and they were busy planning a film festival," said Sharon Ng, who was the personal assistant for director Nicholas Chee. "I took a pay cut, started as a part-timer and somehow things just fell onto my hands naturally."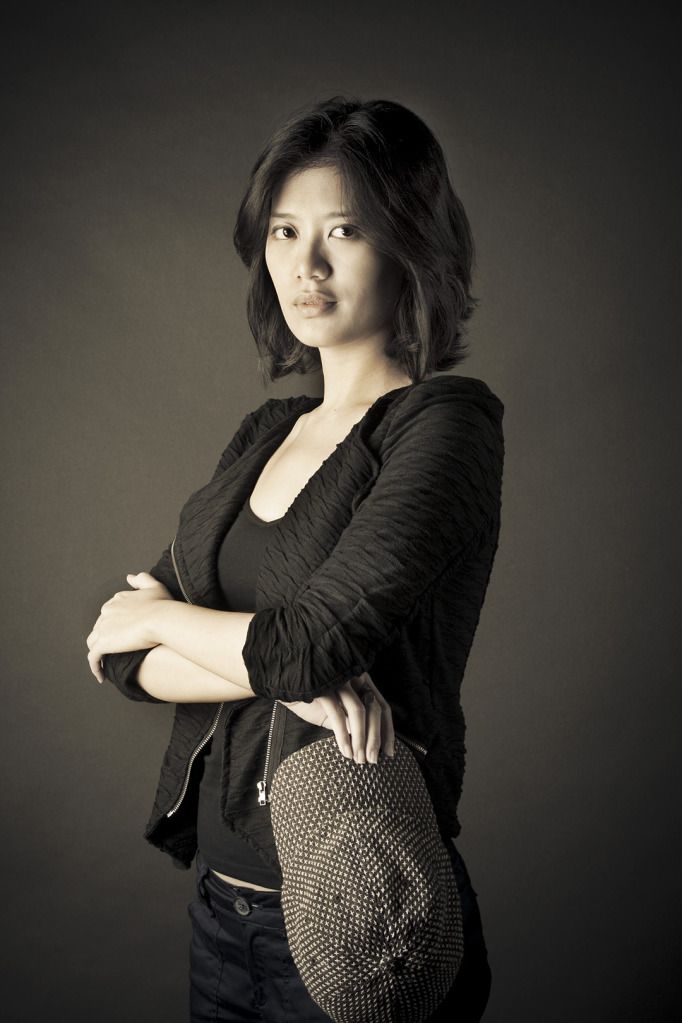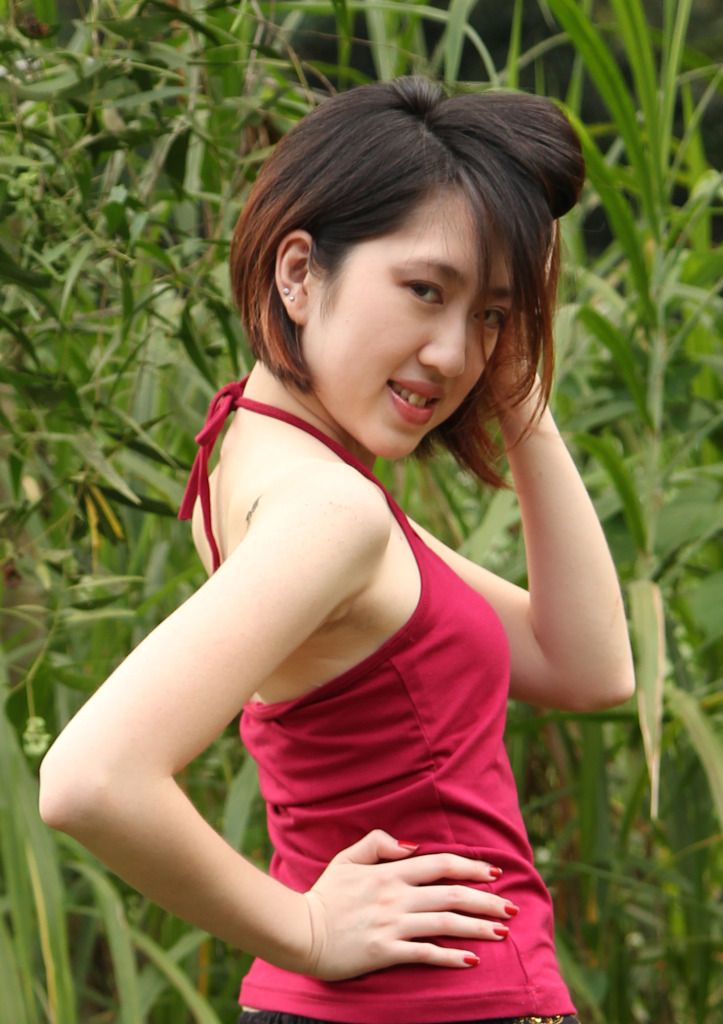 1. Sharon Ng by Nicholas Chee 2.Sueanne Teo by Sexyback Couture 3. Jillyn Koh by Foo Wen Xin 4. Gala premiere of Negative Effect by Sinema
Previously an Exhibitions Relations Manager for ARTSingapore International Art Fair, Ng left when the art fair organisers decided to take a break. Despite her lack of understanding of the politics in the local film industry, she has managed to apply her past experiences in logistics and staff management to good use in Sinema Old School. "I don't think I faced a lot of problems in Sinema knowing that a small and independent company definitely has its challenges.," she recalled. "I must say the most challenging part for me will be the technicality of the film formats that we have to handle." With no prior experience to organising a film festivals, she had to seek guidance from previous employees and create a standard workflow to ensure consistency within the team.
"We were constantly trying to find creative ways to market our films with next to no budget," said Sueanne Teo. During her two years stint in Sinema, she was in charge of film programming and technical operations in Sinema Old School and currently working as an editor in ESPN. Though her focus was on soliciting, selecting and preparing film files for screening, working in a small team means putting on multiple hats for jobs beyond her main responsibility.
"But my boss has been very encouraging, which made all the content we have now possible," added Jillyn Koh, the creative director of Sinema Media. "It's not easy to find a boss who lets you do work without talking about dollars and cents first." Taking on a paycut to work in Sinema Media, Koh had started as a newbie in production houses and joined Singapore Press Holding for a while until her hunger for actual production work prodded her to join another production house.
Singaporean tastes in general are very much Hollywood centric and it was a challenge to get them interested in local and/or Asian independent films. This is slowly changing though, and I think more and more people are looking for alternative content
Aside from collaborating with GV, Sinema Media is now part of The Shooting Gallery Asia Group of Companies, which has production houses in Singapore, Shanghai, Ho Chi Minh City and Jakarta. Koh noted that this merger has potentially allowed Sinema Media to function as a full-fledged video agency and scale up their productions to create higher quality work. "I guess its nice to know that some one sees certain potential in what we can do," she said.
When Sinema Old School first started in December 2007, the interiors were equipped with donated electronics and much of the start-up costs of building a screening facility was shaved off with the help of Panasonic and Apple. Corporate sponsorships for the arts in Singapore has become increasingly prominent recently, with the recent ones like Google for Wild Rice after National Arts Council reduced its annual grant. In an interview with The Straits Times, Terence Chong, sociologist of the Institute of Southeast Asian Studies, observed that "if such alternative sponsorship becomes a trend, the Singapore Government may have to rethink its current strategy of regulating the arts through funding."
"Which is why I believe Sinema's tie-up with Golden Village is a step in the right direction. They have the kind of resources and ability to reach out to consumers in a way we could only have dreamed about," said Teo. She suggested that the government could include films as part of curriculum, and start from something simple like film appreciation, or use an indie film to teach a certain class or topic to broaden their film knowledge beyond Hollywood films.
"I think the industry is rather insulated with different groups of ideals and aspirations. Everyone wants to own and do a good film and some people already know how, some people are hoping to get there soon, some are hoping to strike at the right time, some wants to be better," said Ng. "I felt we are always in need of good generous mentors, continuing professional education and good industry connectors."