Ian Kong is an artist who delves deep within. Browsing through his gallery of works is an experience in itself; each piece of artwork has multiple shades of meaning, egging the onlooker to find out more ad conjure possibilities. "I like creating worlds, visuals and characters with their own unique set of symbolism and personal meaning through the medium of wearable Art," says the artist who boasts a headdress series and eyewear series in his Wearable Art collection.
Before entering Junior College, "creative works were just pretty pictures and inconsequential doodles in my frog-in-a-well mind" says Ian. It was only during his college years that Ian received formal art education, which later planted him in the Art Design, Media school of Nanyang Technological University. By then, he had already developed his own artistic style, one that hints of a different realm, hidden and obscured. "I would like to term my work as 'meta-autobiographies' (metaphorical autobiographies) as they are simultaneously private and public. Between fantasy and reality, the style that produces my work is like the necessary catharsis that comes from negotiating life." The element of surrealism, borrowed from visual artists like Salvador Dali, complete with the passion and creativity of photographer Tim Walker and fashion designer Alexander McQueen, are some of the inspirations that add to Ian's personal style.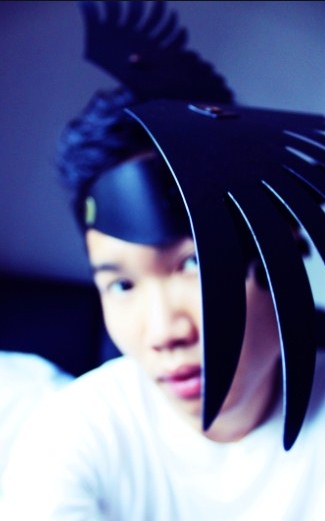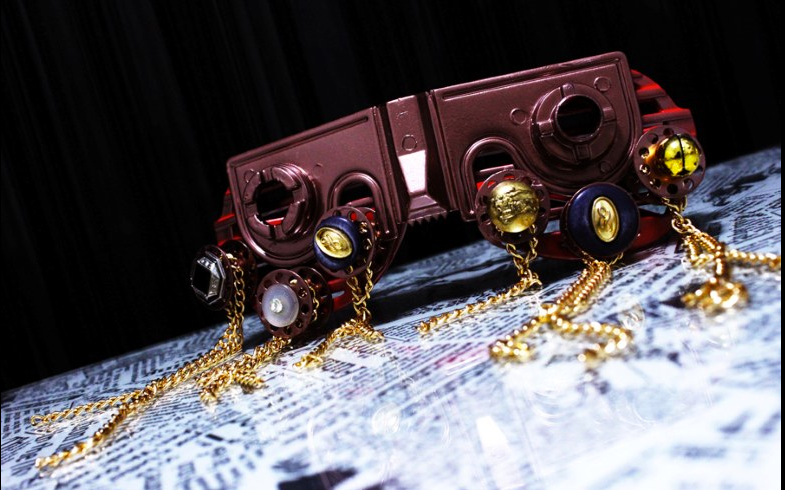 The idea of creating Wearable Art was first conceived in 2010. Ian was thrilled by the idea of self-expression through cloth and items that adorned the body. "My close friends and I have a penchant for dressing up for themed gatherings and with Lady Gaga's boldness and theatricality, these two elements certainly fueled my passion." Among Ian's collection of works, the one that he is particularly fond of is the Headdress series. "They are mixed media headpieces of imaginary monsters representing the bestial triumph of man over his intangible fears, addictions, shame, guilt and anxieties – negative emotions in general." The significance of wearing a headdress is similar to that of a Native American chieftain who dons the bones of his slaughter, Ian shares. For his headdress series however, the kill is not a physical entity but rather, the psychological manifestations and negative emotions that eat people inside. "The whole process of creating these headpieces and finally presenting them through a series of constructed photos was intrinsically tied to my need for translation and closure over thoughts and emotions," he shares.
Between fantasy and reality, the style that produces my work is like the necessary catharsis that comes from negotiating life.
Ian continues to dream and create more Wearable Art. Besides that, he intends to explore multidisciplinary art. "I am sure a wearable art piece or two is brewing somewhere... Apart from that, I'll like to experiment with multidisciplinary Art, including but not limited to the weaving in of narratives, film and installation." He adds that for his new venture, he aims to "create multidisciplinary works that have a good balance between personal meaning and public interpretation."
Speaking of a possible collaboration with dance choreographers, sound/music engineers and filmmakers, Ian believes that it is a move that would possibly bring his artwork to closure. "Because ultimately, and as ambitiously naïve as I sound, I want every one of my work to have its finality as a whole package."
To the other artists who are still searching for meaning in their work, Ian has some golden advice that needs to be quoted in its entirety. "It will not be easy. Others will doubt and judge your work. You will doubt and judge your own work. But it is in these moments of second guessing that you will need to take a step or two back, assess the person you have become because of your creativity, and find your worth there. Inspiration comes from everywhere, passion comes from one. You." Here is an artist who is driven by passion, raring to create and most importantly, believes in his art.